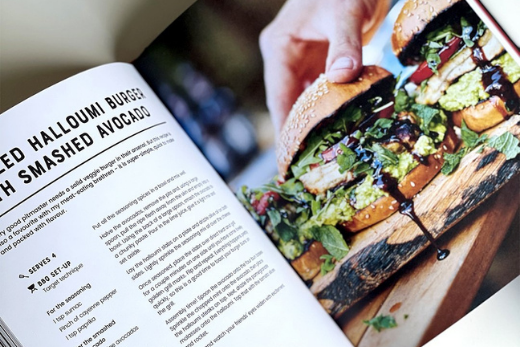 Our top picks: Recent Books Releases
We love a good book here at Roxtons and with lots of recently published titles, Jane, our buyer, shares her top picks:
The arrival of May heralds asparagus time and I take every opportunity to use these delicious spears whilst they are available locally. The Asparagus, Spelt, Peas and Mint Salad recipe (see below) from A Love For Food by Carole Bamford, founder of Daylesford, can be prepared quickly, is fresh and vibrant and I have served with a simple roast chicken, leaving more time to spend with friends and family we are keen to see.
Ingredients
300g pearled spelt
2 bunches of slender asparagus
300g fresh or frozen peas
1 small bunch of fresh mint, roughly chopped
5 tablespoons extra virgin olive oil
Juice of 2 large lemons (roughly 5 tablespoons)1 handful of pea shoots
Method
Half fill a medium saucepan with water, add 1/2 teaspoon of sea salt, and bring to the boil. Stir in the spelt and return to a simmer. Cook for about 20 minutes, or until the spelt is just tender, stirring occasionally, then drain through a sieve under running water until cold. Drain well, then tip into a large serving bowl or platter.
While the spelt is cooking, cut the asparagus into 4cm lengths on the diagonal. Half fill a large saucepan with water and bring to the boil. Add the asparagus and bring back to the boil. Immediately take off the heat (you want the asparagus to be quite crisp), drain in a colander under running water until completely cold, and add to the spelt.
Cook the peas in the same way if frozen (if fresh they will need to simmer for about 5 minutes, until tender), and when cold add them to the spelt and asparagus, with the mint, parsley, olive oil and lemon juice, and toss well together. Season to taste and toss very lightly again. Scatter the pea shoots over the salad, fold in gently and serve.
In my dreams my garden might resemble any one of those featured in The English Country House Garden! A joy to browse, I find this book makes me want to get out there and plant, propagate and prune. I take inspiration from the billowing borders at Cothay Manor and colour schemes at Folly Farm.
Dog Friendly Britain is sure to be handy this year – the best places to stay with your furry friends. Whether you are looking for a seaside hotel, a gastro pub or a glamping site, this book lists the coolest options to pamper both yourself and the pooch.
Finally, we can all learn something from the incredible Captain Sir Tom Moore's Life Lessons book. His big heart and generosity of spirit helped so many through difficult days.