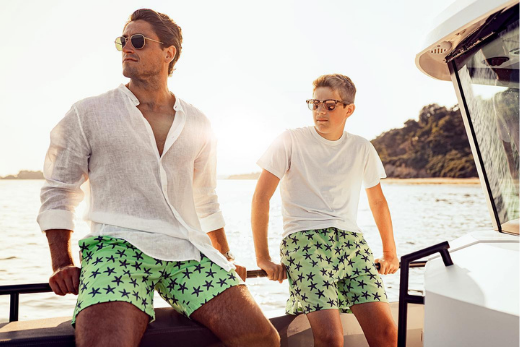 Father's Day Gift Ideas
It's just around the corner and is always a challenge. We love them dearly but our fathers, or the important man in your life, are notoriously difficult to buy for. When asked what they would like, the answer is invariably 'Nothing'.
After struggling for many years, we have decided to create the ultimate gift guide for Dads with presents they will actually use and love.
The key is to make it personal. Consider his lifestyle, his hobbies, and interests. You don't need to spend a fortune to bring a smile to his face.
For the Foodie
It's summer, we are outside more and it's the time of year when many dads love be in charge of the cooking. Where fire is involved, the appeal is even greater. Hot Smoked produce great presents for BBQ kings revolving around aromatic wood chips in metal smoker boxes to flavour your choice of meat, fish or vegetables.
The book Fire Food is packed with inspirational recipes from DJ BBQ who shows you how to ace the art of handling live fire.
For the garden lover
For the garden lover we have the fantastic Alaskan Makers waxed canvas gardening bag to keep all the kit in one place. Make your Father's Day gift extra special by adding the Gardeners Soap, a tin of plant labels or the twine with snips in a recycled leather covered tin to allow him to keep all those runner beans and sweet peas neat and tidy.
For the country love
If he's a country lover, he might like the book Go wild – Find Freedom and Adventure in the great outdoors packed with information about wildlife, walking, cycling and foraging.
For the sport lover
Cool gifts for sports enthusiasts include the bike book End to End, a Black and Blue Rugby Shirt or if he's an action man, treat him to a Soap on a Rope from Musgo Real. We have mugs for the golfer and the cyclist and then for the cricket enthusiasts That Will Be England Gone provides a fascinating insight into renown cricketers and teams across the country.
For sartorial lovers
For the sartorially inclined, we have polo shirts in every colour of the rainbow, fun boxer shorts in equally jolly boxes, a joyful collection of belts and the ubiquitous socks, of course.