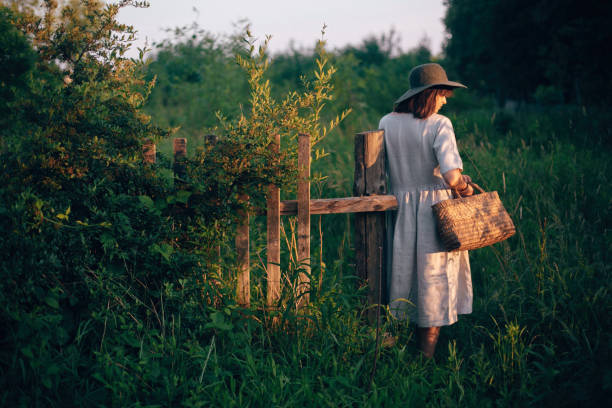 Linen - The Ultimate Summer Fabric But What About Those Wrinkles!
Why does linen win in summer? Lightweight and airy, this fabulous natural fabric is the ultimate summer yarn. The texture and absorbency that guarantee comfort are favourable characteristics, ensuring you stay cool as the mercury rises. Did you know that linen absorbs up to 20% of its weight in moisture before anything can be seen by the naked eye? This ancient material has remained popular for centuries but is currently on a roll of popularity. The eco credentials help, a move away from structured dressing, post pandemic, and fashion's nod to vintage vibes have all increased the desire for linen. The manufacturing of linen garments uses a fraction of the water, chemicals, and fertilizers of its cotton-based competitor.
So far, this all sounds good. We know what you're thinking - but boy, does it crinkle!
Here are our tips on how to handle to the inevitable creases:
Firstly, lets embrace linen's natural qualities. The weave and texture make for an elegant outfit. Remember that part of the charm of the fabric is the crinkles that appear throughout the day as you sit down, stride out or cross your legs. Go with this – the worn in look is relaxed, stylish and just adds character. Linen isn't meant to look starched and stiff - consider cotton if you're aiming for this look.

Remember that when you spy it hanging on a rail on the shop floor, without doubt it will have been thoroughly steamed and quite possibly never have covered a body. Know from the go-get that it won't look like this once you've worn it for a few hours. Expect the wrinkles and remember linen looks better a little lived in.
Look for clothing with a linen mix. This will detract slightly from the cool, calm, and collected you as the breathable properties will be diluted slightly but a linen hybrid is still a great summer option.
Ironing – iron your linen items when they are still slightly damp. Try a high steam setting and use mist too if needed.
Steaming – becoming more popular of late, home steaming is gentle on clothes and effective at banishing those wrinkles.


Our final point has little to do with creases but is important to remember. Wash linen on a low or lukewarm setting in a gentle cycle with mild, eco-friendly detergent to protect those natural fibres. Your clothes should last for years and become softer and more supple as they do.
So, this summer, rock the laid back aesthetic and stay as cool as you look in lovable linen. Check out dresses, trousers, shirts and scarves at Roxtons.