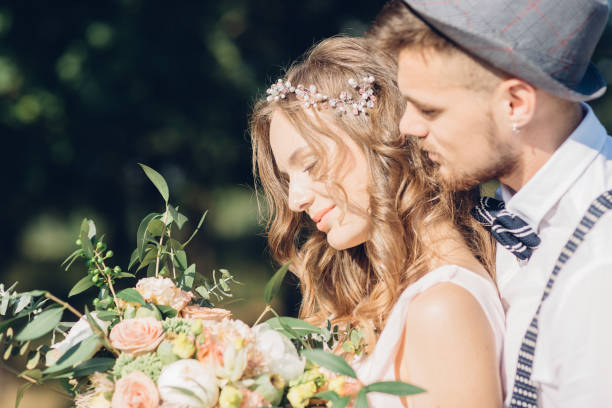 Say 'I Do' To These Summer Wedding Present Ideas.
You have accepted the invitation, planned the outfit, and booked the accommodation. Now you need to find the perfect wedding present for the happy couple. Not all soon-to-be-married couples compile a wedding list and without any pointers, this can present a challenge. You want to give a meaningful, personal wedding gift but where to start?
Even if the couple have lived together for a few years, a wedding present for the home is a perfect wedding gift as it will be used or seen every day as a happy reminder of the special day whilst a fragile bowl or set of glasses may be kept for special occasions. It's likely that entertaining will be high on the agenda post wedding and what could be more exciting than an excuse to use your wonderful new gifts? Both those who have given and those who have received will be thrilled to see their wedding present in use and enjoyed.
Pretty ceramics are always a winner, especially in these tablescaping days. Salad bowls, placemats and candlesticks are popular, practical, and perfect wedding presents. Tablecloths will set the scene, particularly in vibrant and intricately block printed designs.
Interiors ideas include the Sompex Cargo 2 Lantern and the Troll light from the same brand, both suitable for indoor and on balmy evenings outside. We like the idea of saving a champagne bottle from the wedding celebrations and upcycling it into a lamp with a Bottle Top Light.
Throws are expensive and spoiling and perfect for nesting couples. To be used on the sofa, in the bedroom or in the garden, be brave and bold with bright colours or keep it neutral in pastels.
If the married couple love the outdoors search wedding presents for picnics or enjoying countryside activities. A waterproof picnic blanket, a hamper or a leather covered flask would tick the box.
Wedding present ideas are plentiful for gardeners. Whether they have a few pots, a balcony, or a garden, spoil them with a selection of gardening essentials. Ideas include a watering can, garden tools, bird nesters and inspirational books.
For those with wanderlust, consider luggage. The bridge and groom might appreciate his and hers trolly bags or holdalls for those romantic weekends away.
In Roxtons shops and online https://www.roxtons.co.uk/collections/wedding-presents-to-treasure-forever our curated edit is brimming with more ideas to help source that thoughtful, wedding gift sure to be treasured by the bride and groom.