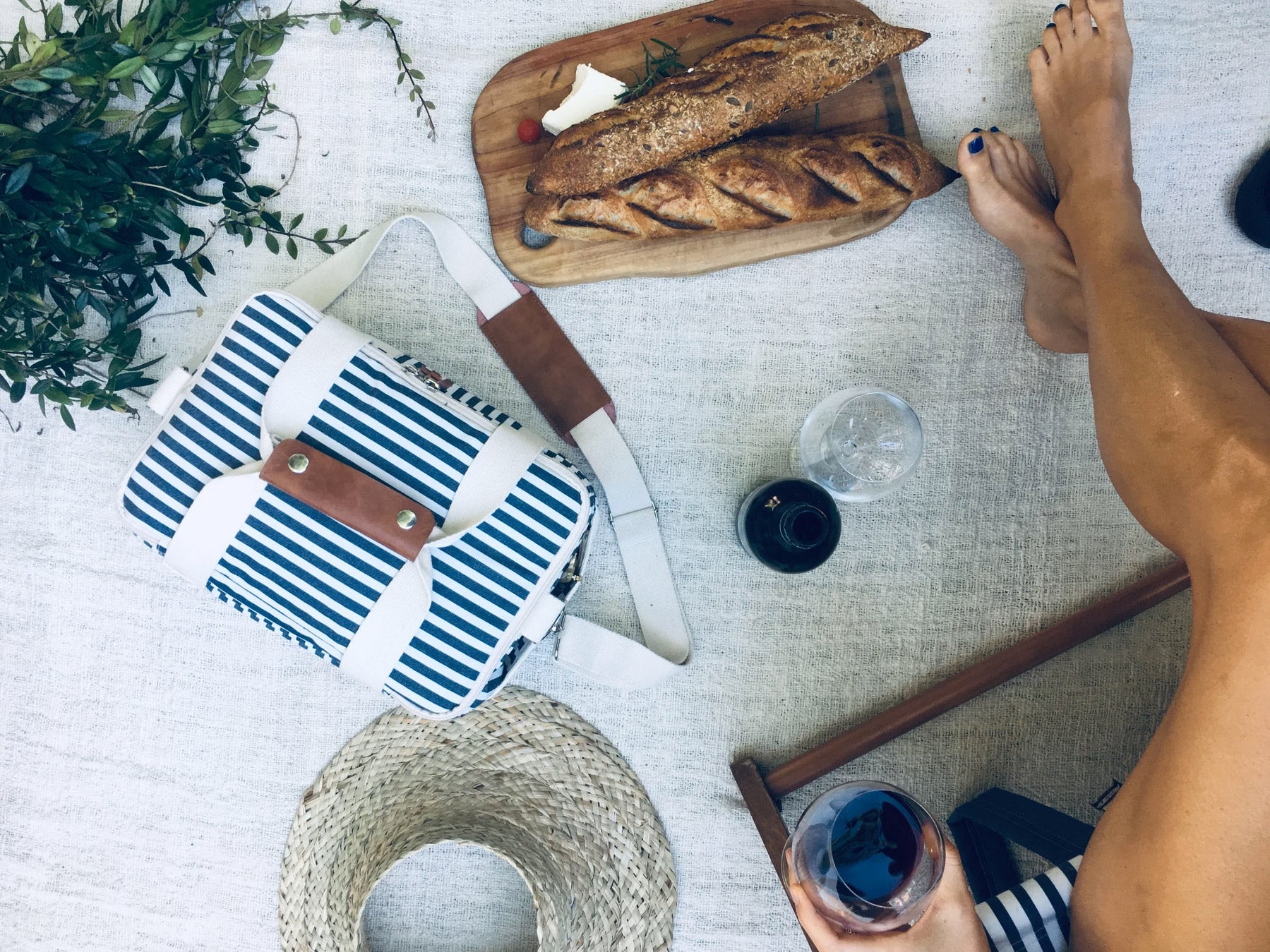 Meet a new brand at Roxtons: Business & Pleasure
Whether you are heading out for the day at the beach, a picnic in the park or planning a gathering in the garden, Business & Pleasure have it sorted!
Don't hit the beach without a Beach Blanket. Providing plenty of room to sit with friends or sprawl on your own – gone are the days of pesky sand grains on your skin or in your sandwiches. Transported by a leather carry strap, there's even a hole for an umbrella!

If you are looking for presents for that tricky person, wanting to spoil a special friend or family member or searching for a wedding present to be treasured for years, look no further.


We cannot wait to pack delicious treats, beers and other beverages in the Premium Cooler Bag. The vintage vibe strikes a chord right now whilst the composition is completely contemporary. Striking canvas treated with water, mould and UV coatings, an eco-friendly printed lining and stylish leather handles will extend its good looks for years.

Relax in style whether you are on the beach, by the river, listening to leather on willow or in the garden. Throw these lightweight, hardwood chairs over your shoulder, assemble in under 1 minute and store in the smallest space. Winner!


Complete the look with a Tote Bag. Just add sunscreen and a good book or look chic as you browse your local high street.