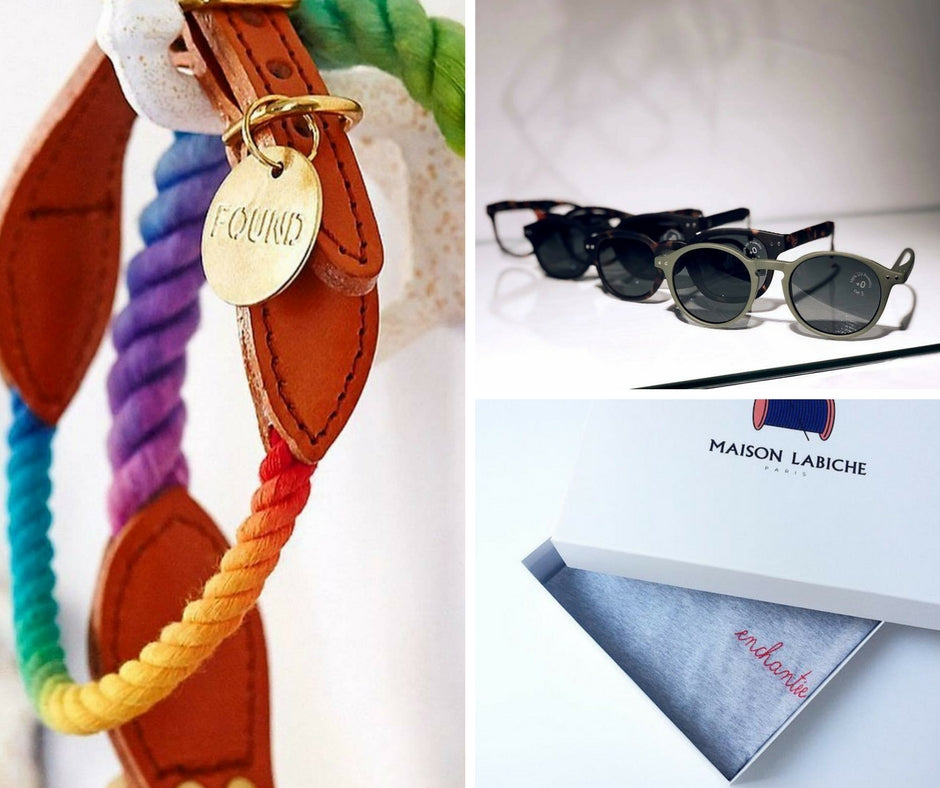 New brands this Spring at Roxtons
Our customers love the fact that they can find things in Roxtons that are either exclusive to us in the UK or can only be found in one of London's big brand department stores.
We spend many weeks each year sourcing new and unique products and unlike many independent UK boutiques, we don't stick to the UK trade fairs. Our buying roadshows take us to Florence, Milan, Paris and further afield, all on a quest to find great quality and unique products that are perfect for our mix of customers in our shops in Alresford, Hungerford, Haslemere and Stockbride.
One of our most exciting new brands comes all the way from Brooklyn, New York. The founders of 'Found' Tie-dyed dog collars and leads met on Atlantic Avenue in Brooklyn while walking their two rescue pups, both of whom were named Walter. The Walters were sizing each other up, and their owners started a conversation that quickly revealed their passion for animal welfare ... the rest, as they say, is history!
Just in time for summer are our new sunglasses from Paris-based brand Izipizi. Their collections are all about fun and reinventing classic shapes with new colour combos and detailing. We've also got their frames as reading glasses and their new screen collection is perfect for avid-computer users; the unique technology filters out 40% off the screens blue light emissions.
Maison Labiche T-shirts have become something of a social media sensation with over 47,000 followers and celebrities including Rihanna proudly sporting one of their embroidered T's. The French brand was founded by designer and stylist duo, Jenny & Marie; two Parisians that developed a signature tee after experimenting with their own embroidery techniques and taking inspiration from iconic song titles and artists. We're lucky to be one of the few shops outside London stocking their collections.