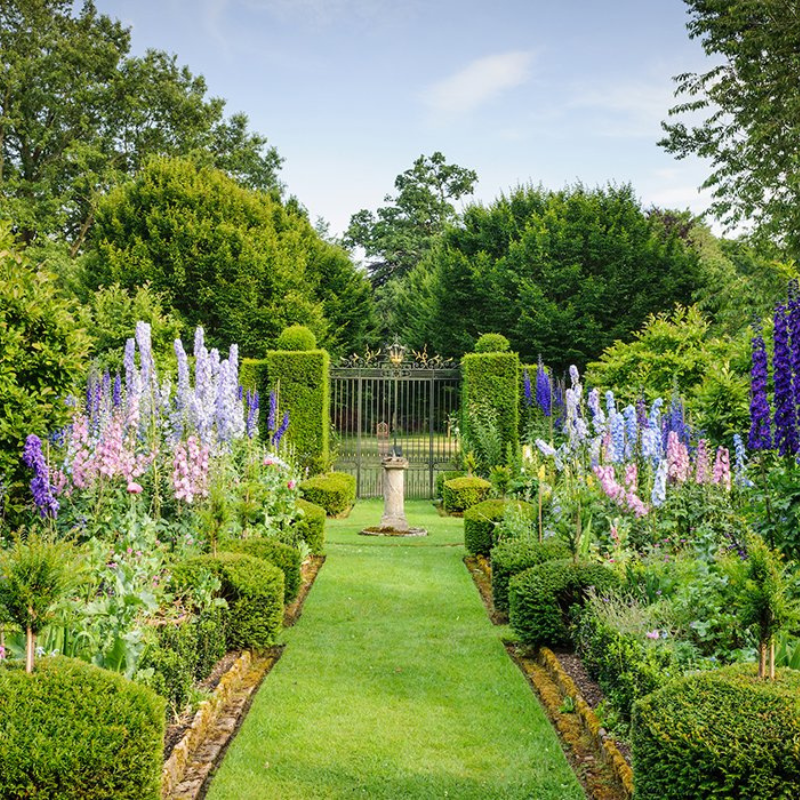 National Gardening Week and the Coronation of Our Green Fingered Monarch
This week is National Gardening Week, and it seems fitting that it coincides with the coronation of King Charles III. His Majesty has spent much of his life championing the environment and is passionate about gardening. The King is fully involved in the planning, the planting and the principals of his Highgrove garden and has simultaneously been hands-on with the gardens of other royal properties, such as Clarence House and his Welsh home Llwynywermod.
His innovative and inspirational garden at Highgrove has been open to the public since 1994. It is a biodiverse haven for wildlife and includes wildflower meadows, bees, compost production and reed bed sewage systems. The stunning garden showcases nature in various forms, from the King's famous Stumpery filled with ferns and tree stumps to the beautiful sundial garden with an abundance of delphiniums contained within box hedges.
The Royal Horticultural Society is calling on the nation to get planting this week with a special focus on colourful containers. The theme, 'create your coronation container', is aimed at unleashing people's creativity in whatever space they have available. Expect to see the country blooming in red, white and blue throughout the summer months!
To get started, you will need some essential kit. Before you plant your seeds give those seeds trays, containers and terracotta pots a good scrub with a flowerpot brush to remove any decaying vegetation, matter or disease from last year. Opt for a peat free planting medium and label each container carefully. Baby seeds can look remarkably similar!
As the season develops be ready with pruners, twine and your watering can to tie in, maintain and enhance your displays.
Many good gardeners keep a log of their activities. A Gardening Journal will provide the backbone of your very own personal reference book. Keep notes of planting plans, ideas, inspirations and progress, triumphs and failures.
Finally, sit back and enjoy the fruits of your work – a beautiful oasis of flowers, vegetable and wildlife. It doesn't matter if this is a window box, a cottage garden or a large, rolling landscape, both your mind and your body will feel nurtured.