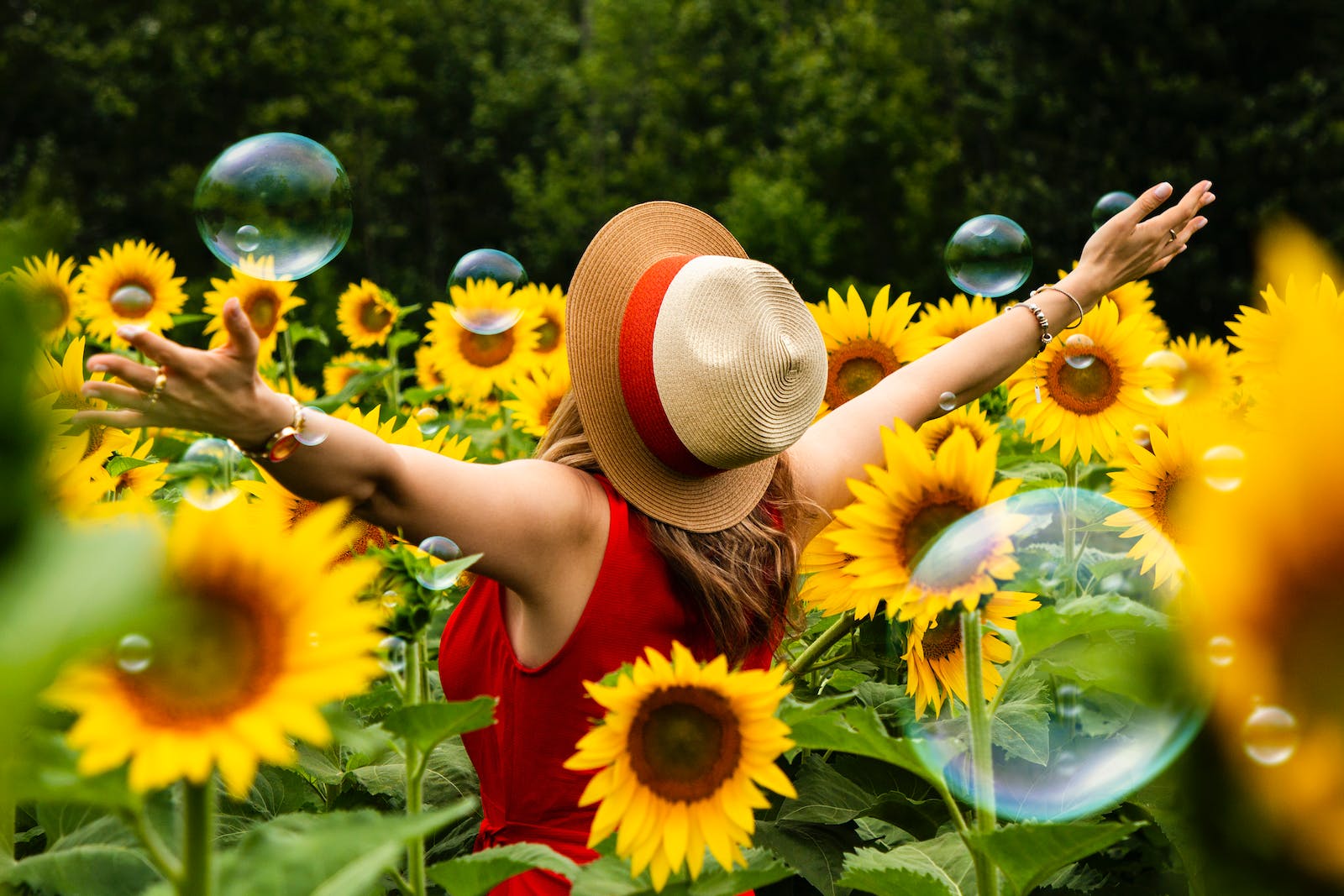 Are We Having A Millinery Moment?
One of the hot new trends for Summer 2023 is the hat! It appears to be the go-to accessory for those who want to 'top' their outfit in style.
Back in the day, Coco Chanel was the biggest fan of a wide brimmed straw number. Today, celebrities are leading the way with famous hat wearers such as Bella Hadid, Rhianna and Harry Styles all recently spotted wearing fabulous headgear.
Of course, royalty have always nailed the hat, from flying saucers to fluffy feather fascinators, sleek silhouettes to floral trimmed over-sized statements. As an essential part of so many royal outfits, the hat allows the wearer to express their personality. Queen Elizabeth II so often opted for a bright and zingy number whilst the Duchess of Cambridge keeps her choice sleek and smart. Princesses Beatrice and Eugenie tend to go fun and frivolous.
For special events, such as race days and weddings, a wide brimmed straw design will serve you well. Be as flamboyant as you like for the races – let's face it, everyone else will be – with inspiring structural creations in vibrant colours but perhaps play it slightly calmer at the formal wedding. The bride and her mother really need to have the standout hats today!
This summer we predict people will be reaching for their titfers to make a style statement and for practical purposes too. It adds a little pizazz to your look and puts a spring in your step, maybe boosting your mood. An everyday hat keeps those locks under control if the weather is damp and one is on 'frizz-alert' or if you are fortunate enough to find yourself transported in an open topped car.
On a pragmatical note, a hat is key in the summer months to protect from the sun. We all are aware of the danger of the rays, so why not support your sunscreen regime with a hat. This maybe a simple baseball cap, with or without a logo, which appeals to both sexes. Many men during the summer season cut a dash in a pale straw Panama, whilst others might sport a summery pork pie hat or even a bucket hat.
Day to day, the ladies are more likely to reach for a straw or paper Fedora in a pretty colour or a fun, fabric bucket style. Cloche hats are tipped to be big this Spring with the slightly gentler curve structure adding a softness to the face. When it comes to holidays, it's always helpful if said hat can be folded in a suitcase for travelling.
Of course, accessories like hats are absolutely not essential items but why not jump on the bandwagon with this new trend that certainly is demanding our attention this summer.