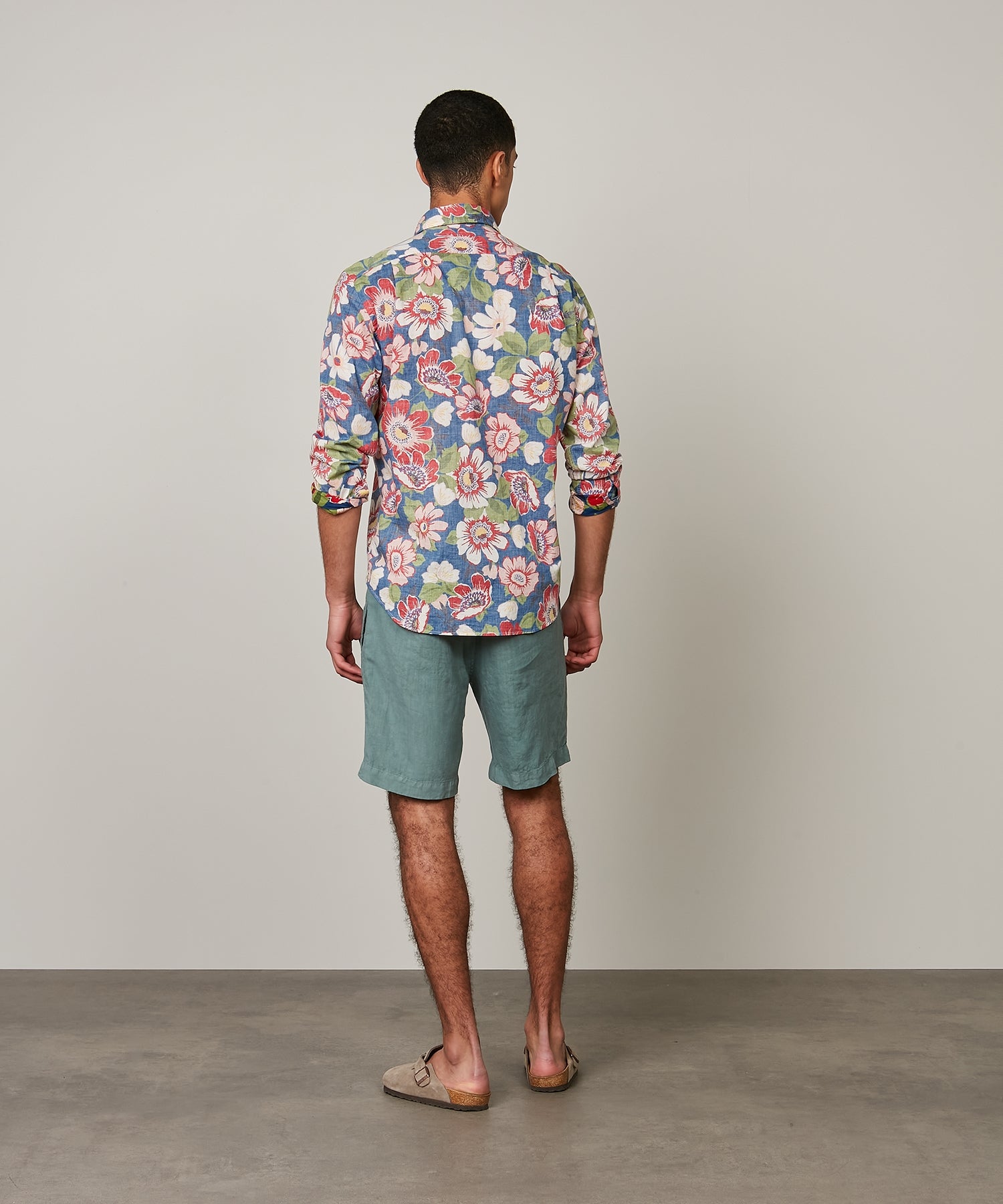 Men's shorts - Good Summer Dressing Starts From The Knee Up.
Choosing a good pair of shorts may just be the most important style decision that a men will make this summer. When the sun finally arrives it oftens sends men into a state of confusion, with otherwise stylish gentlemen in a quandary as to what to where to be comfortable yet appropriate. Summer styling starts at the knees and works up. And yet, selecting a pair of shorts should be straight forward but it's a little more complex than it may at first appear.
Lengths vary in extreme. Obviously, the age of the wearer should be considered - the teens out there generally will be far braver on the length than their fathers but not necessarily so. A cool young man might opt for long, loose baggy shorts whilst the older gentleman could show a little more thigh whilst poolside. It's probably wise to aim somewhere in the middle.
Next up is the cut. Like their longer friends the chino trousers, the chino short is ever popular during the summer months. Relaxed yet presentable, these timeless staples will pair happily with a great linen shirt, a casual polo shirt or a simple round necked tee. You will often find a hint of elastane in the composition to guarantee comfort. If you buy one pair of shorts this summer, you won't go wrong with chinos as you will wear them on every occasion, dressed up or down. Finish with loafers (no ankle socks please!), deck shoes or trainers.
Cargo shorts are perfect for the active man. All those pockets will come in handy for stowing essential kit be it a pen knife, a screwdriver, a box of matches or quite simply your wallet. Historically wide legged and roomy, some cargo shorts can now be found with refined styling and a slightly more fitted aesthetic. Fynch Hatton have nailed this with their Hatton Cargos. Whether you're out in the wilds or pounding pavements in the city, these will be ready for action.
Looking for a sportier vibe but not wanting to step out in the pair you've just come off court in or from the gym in? A baggier cut with a drawstring waist tick the box on form and function. These informal shorts can be in a breathable, technical fabric or a slightly smarter composition such as cotton or twill. Perfect for lounging around on lazy days. Top with a tee shirt or a hoodie and your favourite trainers.
Finally, is colour. Blue is always popular with the menfolk and is guaranteed to work with most shirts. Add a white linen shirt to a pair of navy chino shorts for a classic look or opt for a brighter blue with a geometric or floral print up top. Khaki shorts have a utility feel and are highly versatile working well with any coloured shirt. Be bold with brights and embrace the summer wholeheartedly.
To sum up, choose wisely and keep shorts simple to ensure you look good and feel great. The right pair will take you with ease from beachfront to BBQ, and from touring the town to lying low.