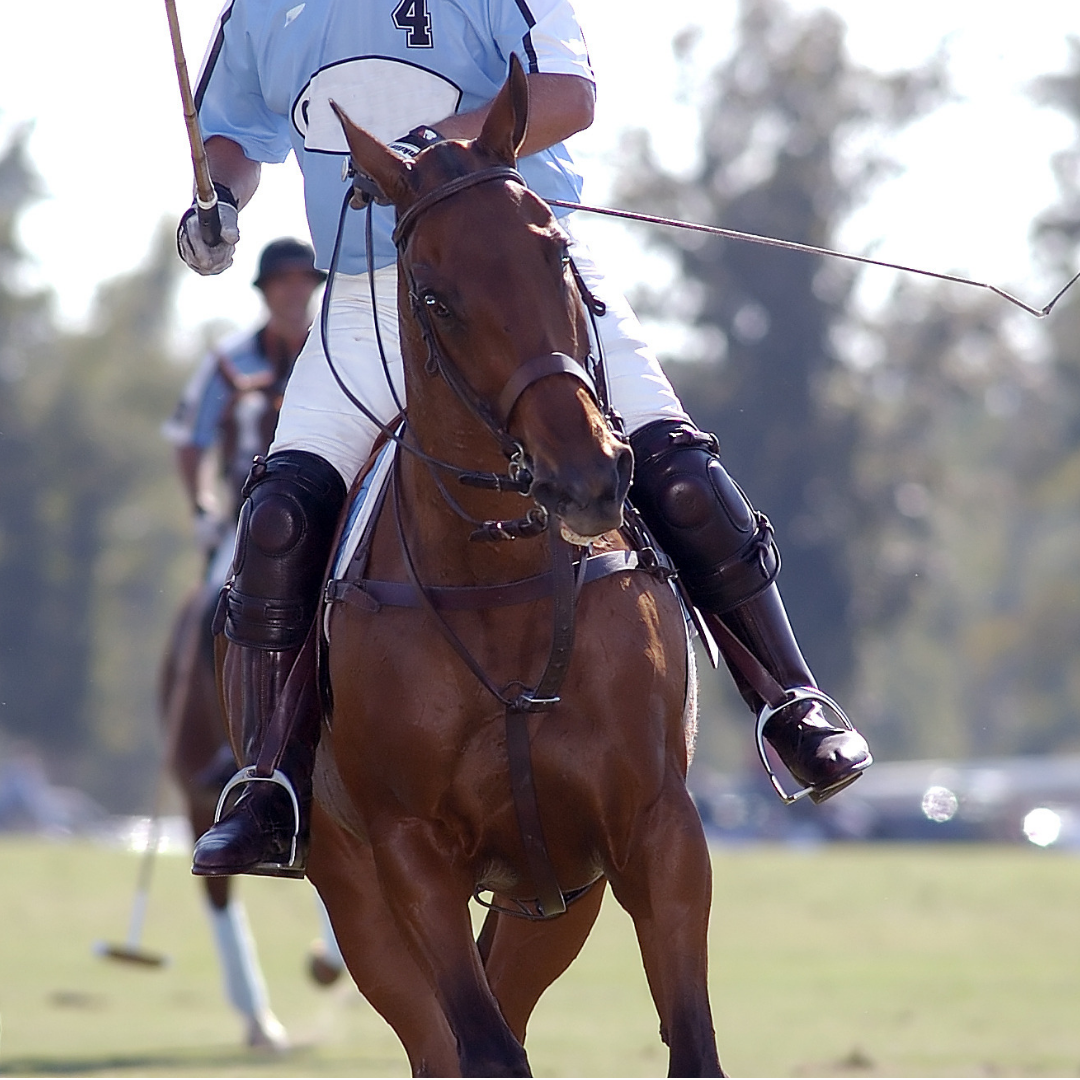 Staying Safe with HPA Approved Polo Helmets
A survey conducted back in 2016 discovered that 50% of polo players prioritised how they looked on the field above their safety. Thankfully this view seems to now be a thing of the past, thanks in the most part to the hard work of the Hurlingham Polo Association (HPA) for educating and enforcing their helmet regulations.
Until a few years ago, polo was the only equestrian sport without any form of rules or regulations governing protective equipment. Sadly, it was the result of several fatalities on the polo field that resulted in a rethink.
Since 2018 all polo players in the UK and those in HPA internationally affiliated polo associations in the following locations must wear 'type approved' helmets.
Australia

Austria

Barbados

Brunei

China

Denmark

France

Germany

Ghana

Greece

India

Jamaica

Kenya

Malaysia

New Zealand

Nigeria

Pakistan

Czech

Singapore

South Africa

Sweden

Switzerland

Thailand

Turkey

Zambia

Zimbabwe
Players of all ages and abilities are now better informed. Clubs also have to appoint their own safety officers to ensure the rules are adhered to and many insurance policies are void if players don't adhere to the helmet regulations.
Here at Roxtons we've noticed far greater safety awareness from our polo customers. Most are coming to us to upgrade their helmets to meet the new standards. We now only stock approved helmets that meet one of the following standards:
PAS015:2011

SNELL E2001

VG1 01.040 2014-12

UTAC/CRITT 04/2015
OUR APPROVED POLO HELMETS
Charles Owen Young Riders Polo Helmet
The Charles Owen Young Riders Polo Helmet is designed with the young polo player in mind, this low profile polo helmet has a padded cotton drill cover and features six ventilation grommet holes. It has an adjustable, soft nylon four-point harness for stability.
Meets Safety Standards
PAS015:2011 and VG1 01-040 2014-12
Charles Owen Palermo II Polo Helmet
An update to the popular Palermo Polo Helmet, the Palermo II Helmet adds a removable cup headband and a more modern sloping peak. Featuring front and rear ventilation holes for cooler games and a secure harness system that provides padding at the nape of the neck for added protection.
Meets Safety Standards
PAS015:2011, VG1 01-040 2014-12 and ASTM F1163-15
From January 2021 the 'type approved' regulations are set to be replaced with a more rigorous form of testing, the QC mark. This higher and more expensive standard will require factory inspection and audit by the certifying body and will bring polo in line with our equestrian sports in the UK.
What to Look for When Buying a Polo Helmet
A three-point harness, to avoid helmets falling off on impact.

Shock-absorbing material to reduce the g-forces on the head to below 250g.

One or more of the following safety standardsPAS015:2011, SNELL E2001, VG1 01.040 2014-12, UTAC/CRITT 04/2015 - the same standards as used by the British Horseracing Authority (BHA) and Irish Turf Club
And don't forget, helmets should be changed every four years or after a major impact, which deforms the shock-absorbing material.
To prepare for your next polo match, click here to shop our complete range of polo kits and equipment.