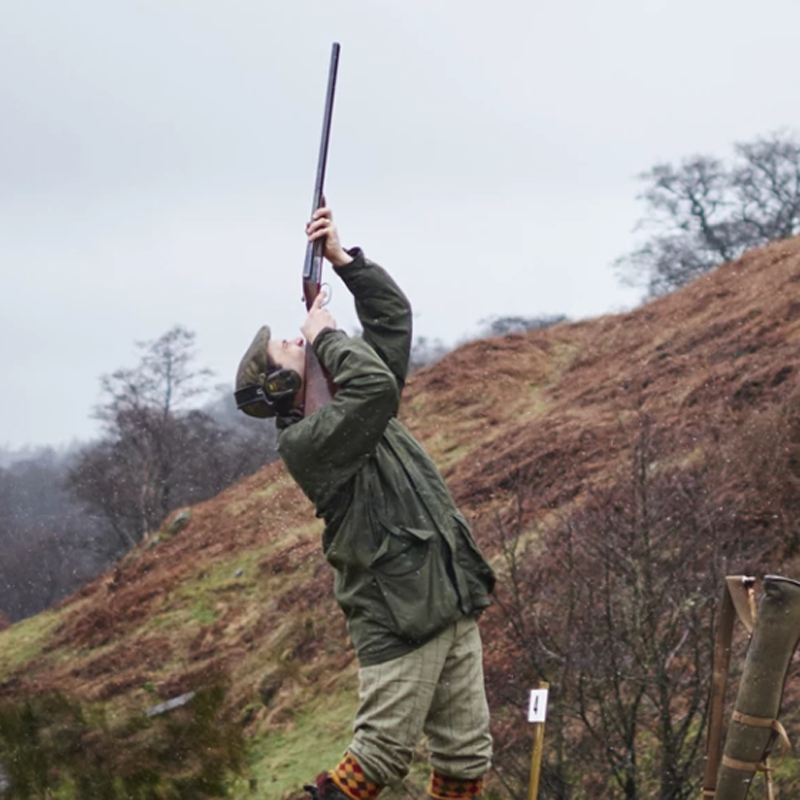 Choosing the Right Schöffel Shooting Coat for You
When it comes to choosing a new shooting coat, Schöffel Country is a trusted name and one we are proud to stock here at Roxtons. To help you decide which coat is the best fit for you, here is Schöffel's simple guide, which talks through the thought that goes into each shooting coat style.
Schöffel Country
When Schöffel launched the first Ptarmigan shooting coat a quarter of a century ago, their aim was to combine innovation and country tradition with a genuine passion for shooting, developing the best clothing to suit shooting and field sports fanatics.
In partnership with the Schöffel family of Bavaria, Corry Cavell-Taylor launched the Schöffel Country brand in 1993.
"Our vision was simple," Cavell-Taylor said.
"We wanted to create products that would enhance your experience in the field, whatever the weather."
With the invaluable assistance of the Schöffel family, who brought to the table almost 200 years of experience and expertise in textiles, trims and fit, the new Schöffel Country brand was able to source the best quality materials to engineer the finest-available shooting coats of the time.
Twenty-five years later, Schöffel still approach every new product with the same combination of attention to detail, care and precision.
One of the key elements to designing the best shooting clothing is fit. In a shooting coat, fit is absolutely crucial to allow you to perform to the best of your ability – complete freedom of movement is paramount. Schöffel's sport cut fit has been a constant, stand-out feature in all of their shooting coats since the launch of the first Ptarmigan.
More recently, we have also added Schöffel's contemporary sport cut to our range. This new fit maintains the freedom of movement of the original cut, but with a slimmer sleeve and shoulders to suit the slimmer customer.
Ptarmigan Pro
In today's market, there is no other shooting coat quite like the Ptarmigan Pro, which features the most technical fabric Schöffel have ever used in a shooting coat, the Gore-Tex Pro three-layer fabric, complete with two-way stretch.
Three-layer fabrics provide the ultimate performance. The Gore-Tex membrane is bonded to the more-rugged outer fabric, and a specially developed inner lining. As a result, there's no movement between the different layers and no need for a separate lining in the coat. The result is a lightweight garment with total freedom of movement, excellent durability and breathability.
With further consideration to the shooters comfort, the Ptarmigan Pro features a removable recoil pad. This can be inserted into a sleeve in either the left or right shoulder to suit the shooter's preference and make a considerable difference to their comfort over the course of a day's shooting.
The Snipe
The Snipe is the perfect all-rounder. To create a coat that is just as well suited to a long country walk or an afternoon in the pub as for use in the field, Schöffel have used their contemporary sport cut, along with a few further subtle styling details.
Whilst The Snipe is certainly one of the most competitively priced shooting coats on the market, it certainly isn't short of features. It features a removable recoil pad, stretch Venturi outer fabric and high loft insulation, as well as standard features of all Schöffel shooting coats, such as hand-warming pockets, and cartridge pockets complete with retainer straps and drainage holes.
If you are looking for a versatile coat that offers a perfect juxtaposition of style, performance, durability and value, The Snipe is the perfect coat for you.
Ptarmigan Ultralight
The brief for the Ptarmigan Ultralight was to develop the lightest possible shooting coat, whilst still boasting all features. Its lightweight ripstop Venturi fabric is robust enough to deal with the hard life of a shooting coat, but light enough to pack with ease.
We would describe the Ptarmigan Ultralight as the perfect shooting coat for earl season and warmer weather shooting, or for someone looking for a super-lightweight shooting coat that they can easily pack away into a game bag.
Ptarmigan Interactive
Engineered from Cordura, an ultra-tough Nylon fabric, the Ptarmigan Interactive is one of Schöffel's most robust and durable shooting coats. Along with standard Schöffel features, the Ptarmigan Interactive also boasts a set of added inner zips, allowing you to zip in an Oakham or Gunthorpe fleece gilet should you choose. This zip-in fleece feature makes it one of the most versatile shooting coats, perfect for when colder weather strikes. You'll have a hard time forgetting your fleece when it's zipped into your coat!
If you're looking for a coat that is equal parts tough and versatile that will perform just as well on a driven day as it will on a rough or walked-up day, the Ptarmigan Interactive is the right shooting coat for you.
Shop Schöffel Today
To browse our entire catalogue of Schöffel shooting coats and country-wear, shop online or visit one of our five Roxtons locations.