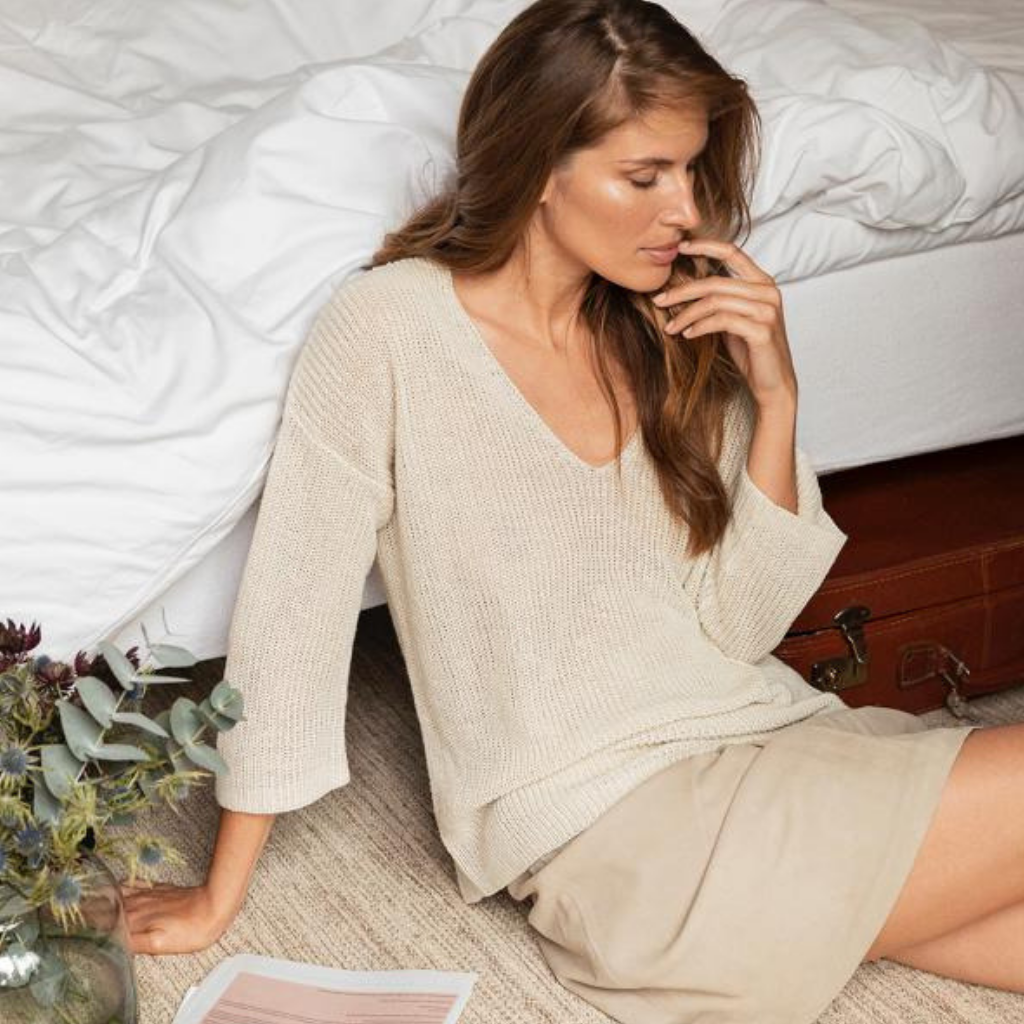 When it comes to embracing the colours of Spring/Summer 2019, beige is the new black!
If you're looking to change up your wardrobe for Spring/Summer 2019, it's time to consider a more natural and neutral look.
For some, beige equals boring, but for others it's a classic neutral shade that works well with almost every other colour in your wardrobe. Whether you're a beige lover or hater, this summer there's no getting away from it. Beige is big news!
Part Two Aundreas Linen Tunic Dress
Neutral Colours for Spring/Summer 2019
The colour beige gets some bad PR, its name is often taken in vain to describe something dull and unexciting, but it's a chic neutral that offers endless opportunities. While the real fashionistas will be embracing top to toe tonal, we encourage you to mix it up a bit. With white it's a perfect summer colour combo, natural and understated. With black it makes more of a statement but is so much more stylish than clichéd black and white. It looks great with summer pastels and with brighter tones like red and green it lends a tropical vibe.
Oui Classic Chinos
Summer Linen
Neutral colours and linen are a match made in summer wardrobe heaven! It's the texture that adds something to a colour that many consider slightly dull. Our Part Two Linen mix jumper looks fantastic with white pants:  think chic and understated summer dressing.
Toni Pons Lloret Heeled Espadrille
When it comes to accessorising beige it's all about adding interest. Gold jewellery works particularly well with any tonal look and the trend for rattan and straw is perfect – choose one of our stunning summer hats from Italy or Toni Pons espadrilles.
Whether you choose tan, oatmeal, camel or nude – all shades of this understated neutral will translate to 'timeless' this summer.
Find your Spring/Summer season wardrobe
To browse our full Spring/Summer catalogue for 2019, shop online today or visit one of our shops.