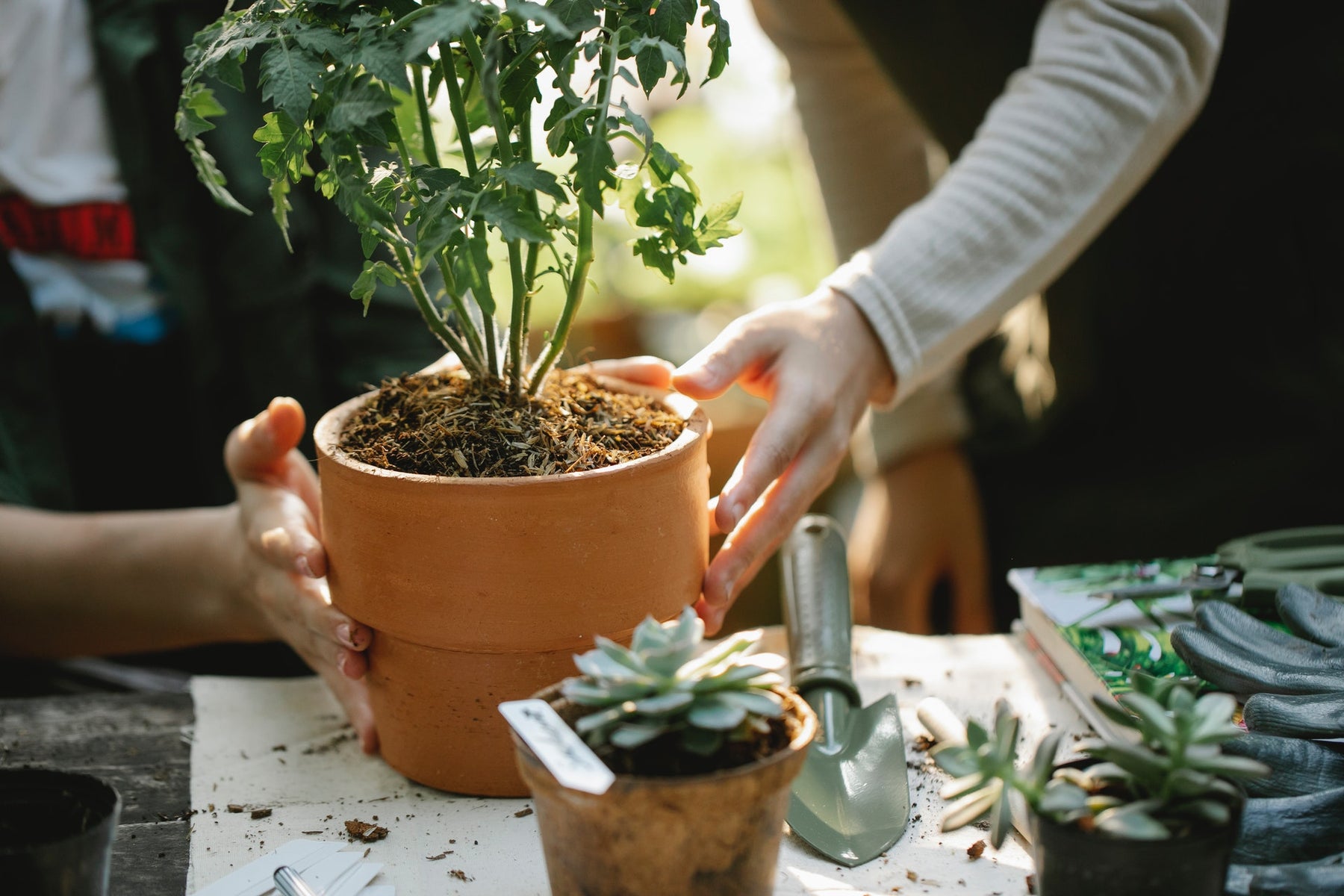 Summer Gifts for Gardeners
Britain's love affair with gardening has been confirmed with recent research revealing we have nearly 3 million new gardeners this year with almost half being under 45 years old. Many cherish the space as a place to unwind, enjoy with the family and grow their own food.
For the gift-giver, it opens a whole new arena – those tricky gifts for men may now be more easily sourced whilst those women 'who have everything' but still deserve a thoughtful present, may enjoy our gifts for garden lovers. Before we look at our range of summer gifts for gardeners let's look at the jobs you can be doing in the garden this summer.
Summer gardening tips
July is a strange month in the garden for all with green fingers, whether new to the hobby or established horticulturalists. The swathes of colour sweeping throughout the borders in May and June have become rather green. Meanwhile, the vegetable garden has reached a hiatus. That sprinkling of lettuce seeds has yielded enough leaves to feed an army, and we simply can't find enough recipes involving courgettes!
Factor in the Great British weather and the gardening jobs are endless. Deadheading the roses and a little light pruning are good excuses to get outside and enjoy the sunshine. The combination of warmth followed by rain means the weeds go berserk.
Here is our list of top tips to keep your garden looking ship-shape:
Cut back lavender for drying and hang in a cool dry place.
Keep watering your dahlias and tie in the tall varieties to sturdy stakes. Make this task easy with our Tin of Twine – the attached snips mean no time is lost searching for one or the other.
Hoe and weed the beds and borders so that pesky plants don't have a chance to set seed.
Plant autumnal bulbs, such as nerines and colchicums, in pots and borders.
Cut back early flowering perennials to encourage a second flush of flowers.
Sow biennials now for blooms next year. Identify your trays of foxgloves, honesty, and wall flowers with wooden markers from the Seeds Garden Kit or with Kikkerland's Reusable Markers.
In the veg patch, cover brassicas to prevent cabbage white butterflies laying their eggs on the leaves.
Continue to sow salad leaves for the months ahead.
Water thirsty tomatoes, beans, courgettes and squash regularly.
Pinch out the side shoots from your tomato plants to encourage fruit to set and water often to prevent drying out resulting in split fruits.
Our gifts for garden lovers
Keep all your 'bits and bobs close' to hand and in one place in our sturdy canvas Gardening Bag with pockets galore. The waxed fabric looks great, guarantees longevity, and is enhanced by leather handles and brass rivets. 
If your approach is a gentler role, settle yourself in a Business & Pleasure 2-Piece Deck Chair, unzip your Cooler Bag from the same brand to reveal a refreshing ice-cold beverage and seek inspiration from gardeners at the top of their game.
Books always make wonderful gifts for garden lovers - choose from The Land Gardeners Cut Flowers to Instagram favourite Arthur Parkinson and his Flower Yard to Home Grown Harvest, packed with 150 recipes to make the most of your produce.
And on that note, let us remember the garden chef. DJ BBQ's Fire Food is the ultimate BBQ cookbook whilst Hot Smoked offers a range of smoking kits. Skewered has tempting recipes for kebabs - turn yours and those bangers with novel, BBQ tongs made from recycled hockey sticks.
Whether yours is a garden or a window box, enjoy! Click here for our full range of gifts for garden lovers or find selected gifts in your local Roxton's store.