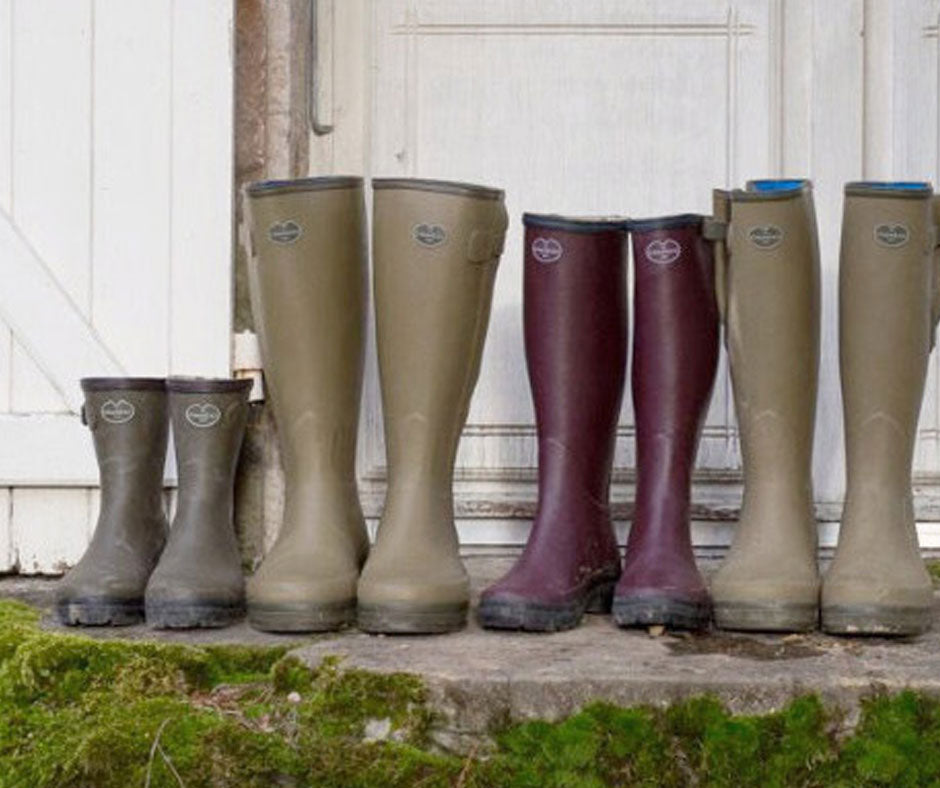 Take your feet seriously with our pick of Ladies Winter Wellies
Winter is nearly upon us and as we look to create a new seasonal wardrobe it is important to consider the practicalities of high-quality footwear options.
This is particularly significant for those who enjoy outdoor activities despite the indifferent weather, so a strong and comfortable pair of winter wellies is always a must!  
Here we look at our fantastic range of stylish Wellington Boots, perfect for keeping your feet warm and dry this winter.
Aigle Aiglentine Fur Lined Rubber Boot
£125.00
The elegant Aigle women's Wellington boot model benefits from a slim, feminine shape and comfortable faux fur lining in classic Noir.
Aigle Aiglentine Rubber Boots
£95.00
The Women's Aiglentine Welly is a comfortable wellington that boasts a self-cleaning rubber outsole that is durable and practical and completely water-proof.
Aigle Parcours 2 Iso Boots
£185.00
The Parcours Iso is a unique anti-fatigue rubber boot with a 4.5mm thick neoprene lining, providing insulation and additional warmth even in the coldest conditions.
Aigle Parcours 2 Vario Boots
£140.00
Theses are the first anti-fatigue boots adapted to fit all calves. Featuring an adaptable strap and adjustable, waterproof gusset that ensure an excellent fit and great protection.
Le Chameau Ladies Chasseur Cuir Wellies
£340.00
The flagship model of the Le Chameau range, these boots are made by hand using only the highest quality of natural rubber and a soft full-grain leather lining.
Le Chameau Ladies Giverny Boots
£100.00
Comfortable and understated, these rubber walking boots come complete with jersey cotton lining and a two-tone rubber trim around the upper leg. 
Le Chameau Ladies Chasseur Neo Boots
£255.00
Stylish and sturdy, this Le Chasseur boot features a full-length zip with insulating neoprene lining making it extremely warm and wonderfully comfortable. 
Le Chameau Ladies Vierzonord Wellies
£170.00
With a Neoprene lining of 3mm these boots give first rate insulation against even the most bitter of weather conditions as well as offering a superior level of comfort to the wearer. 
Find out more
Roxtons is a retailer of clothing for both men and women, lifestyle accessories and gifts, shooting, polo and country clothing. Established in 1979 we have shops in Alresford, Cheltenham, Haslemere Hungerford and Stocksbridge.
To find out more about our wonderful range of garments, please visit one of our stores or contact our friendly team today.