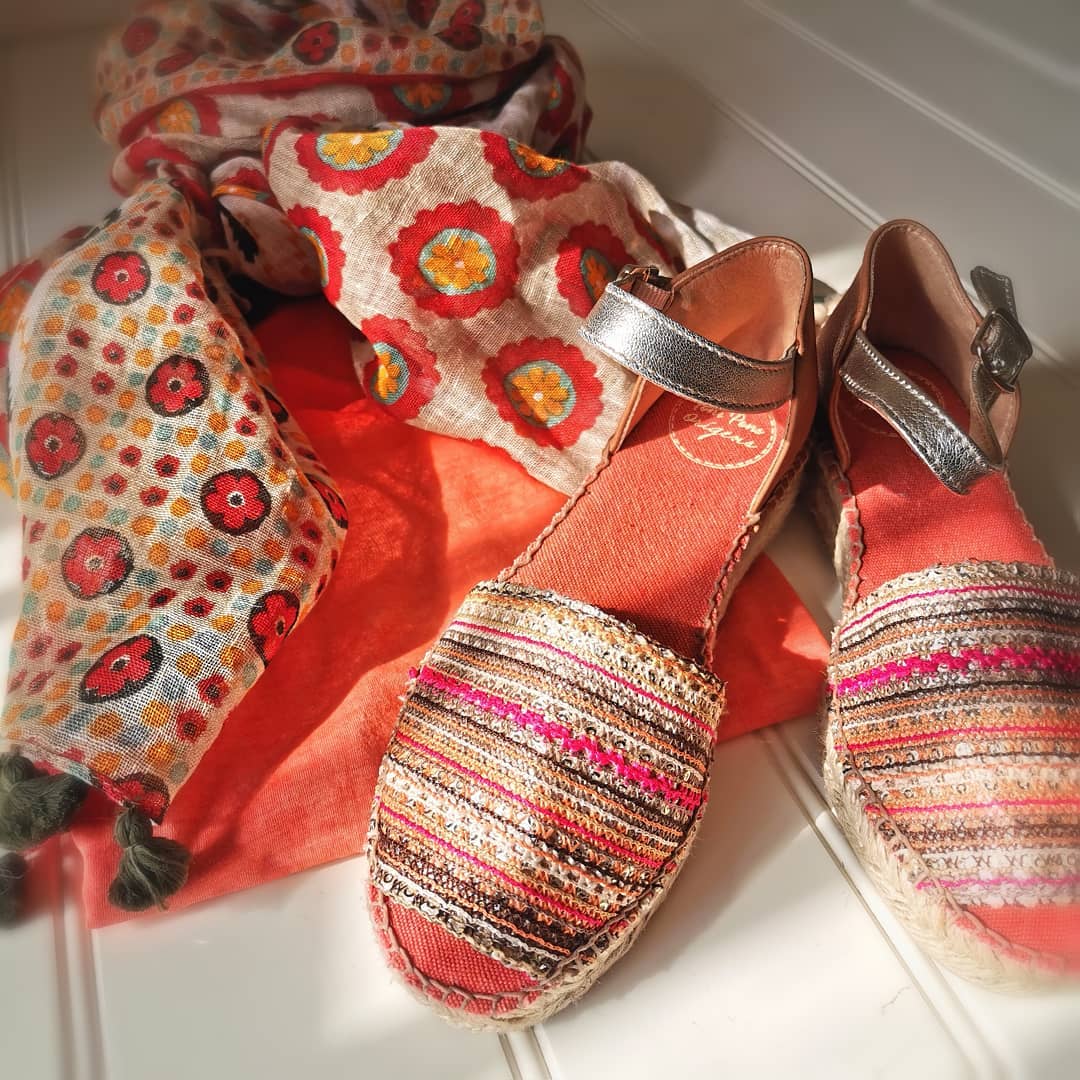 Summer Accessories 2019: Access-orize All Areas
When the sky turns blue and the sun finally makes an appearance, it's time to update your accessories. From handbags to sunglasses, here's our guide to accessorising with style this Summer.
Summer Bags
Summer dressing means large leather totes need to be banished to the back of the wardrobe in favour of lighter materials such as raffia and straw. Basket bags are big news this summer and whether you go for a small cross body or a larger traditional shopper, think texture and you'll be bang on trend.
Sunglasses
THE ultimate summer accessory and one it's essential to get right. We stock French brand Izipizi because they are fun and functional with a brand ethos of putting a smile on people's faces! Available in a range of colours from classic blacks and browns to every shade of pastel, these sunnies are lightweight but still packed full of UV protection.
Summer Scarves
Let's face it, the Summer weather isn't always guaranteed here in England to it's a good idea to be prepared with a few layers in case the sun doesn't have its hat on! Scarves are the perfect summer accessory, adding interest and colour to a simple outfit. Stori atipic scarves are works of art that are a pleasure to wear, supremely versatile, they'll work with so many different outfits.
Jewellery for the Summer
When your wardrobe becomes a kaleidoscope of colour, your jewellery can too. We've just started stocking a beautiful new jewellery brand from London, Leju. Inspired by the colours and nature of South America, the brand's founder works with artisans in Columbia to create these intricate and beautiful necklaces, bracelets and earrings.
Stylish Shoes
We love the summer classics here at Roxtons so our summer shoe collection includes traditionally made espadrilles from Toni Pons in Spain and the classic tennis shoes by French brand Bensimon. Both of these styles can be dressed up or down, worn with trousers or dresses and are available in a myriad of colours!
Shop Your Summer Accessories
Summer's a time to update your wardrobe and, not forgetting, your accessories - to add colour and interest to any outfit. Pop into our shops in Alresford, Cheltenham, Haslemere, Hungerford and Stockbridge to browse our top picks for summer or you can browse and buy online.