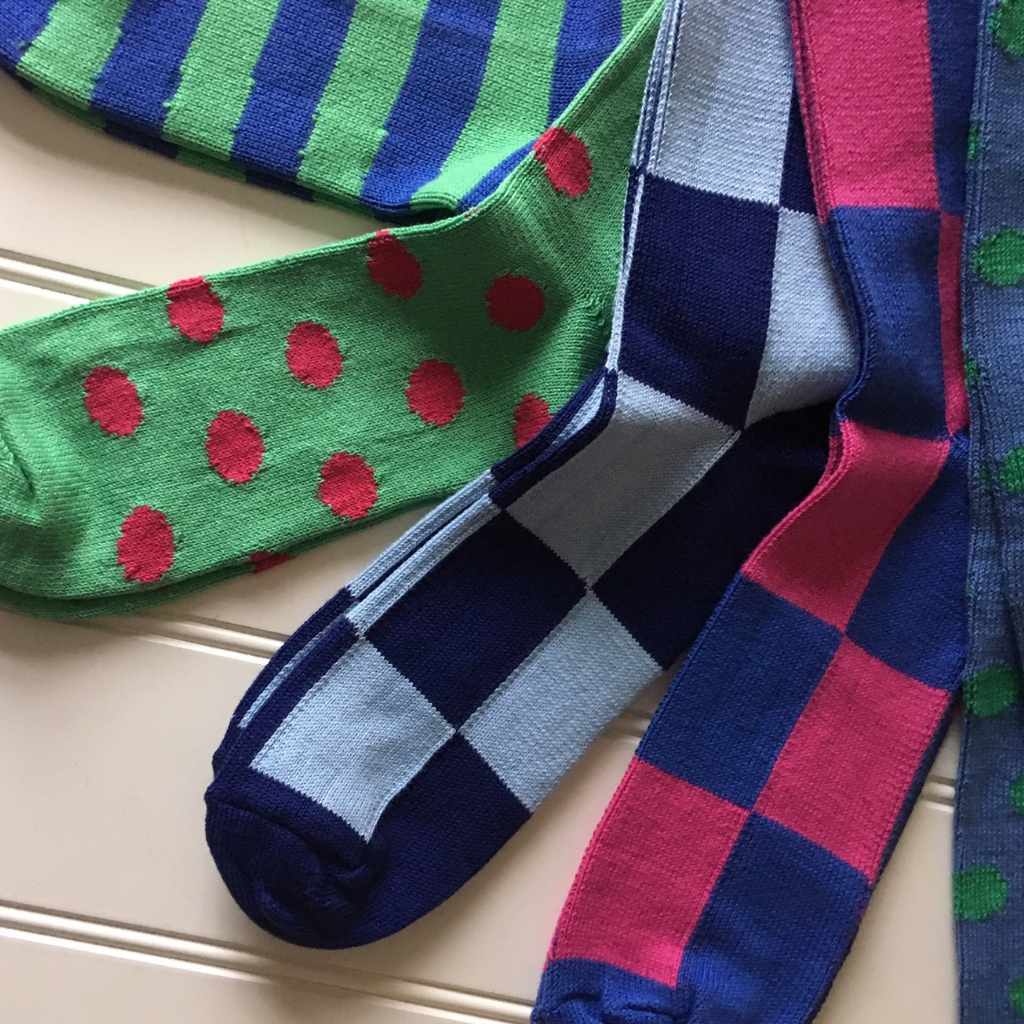 Be brave and bold with stylish sock choices for Summer 2019
When it comes to summer, socks throw up something of a style conundrum. Hot shoes and sweaty feet are an absolute no-no but wearing the wrong socks with certain outfits can risk you looking like a rambler on an Alpine mini break!
Thankfully, fashion trends are favouring socks this Summer. The sports casual trend is encouraging us to wear our jeans rolled or our chinos slightly cropped, both perfect for showcasing some fun and funky socks.
Socks let you be brave with your colour choices, it's only your ankles after all, and our range of cotton socks come in spots, stripes, and even checks. Colour match or colour clash, the choice is yours.
Hoop Ankle Socks
Summer Socks
When it comes to choosing summer socks, the material is key. Winter wool should be avoided and swapped for summer socks with a high cotton content. Our socks are the perfect combination of 80% cotton and 20% polyamide, giving a cool feel with the perfect amount of stretch.
Our socks are the perfect choice to wear with summer plimsolls, adding a touch of colour and personality to these style classics. For smarter occasions when traditional boat shoes or loafers are the order of the day, add some fun with a spot or a stripe. The high cotton content will mean your feet stay cool and your white ankles stay hidden. Obviously if we're blessed with another summer bathed in sun, then we're all for going continental, abandoning the socks and showing off your tan!
That brings us on to the question of socks with shorts. If you're brave with your fashion then you could embrace the skater vibe and wear striped socks and shorts with pride, but for many, you're risking looking like an ageing golfer. When it comes to shorts, the only smart sock choice is invisible ones. That way you'll protect your style reputation and will avoid being the one with some pretty nasty smelling shoes.
Lightweight Cotton Spots Ankle Socks
Find your Stylish Socks
Browse our full collection of socks, from plain colours, to playful stripes and polka dots. Shop online today or visit one of our shops.