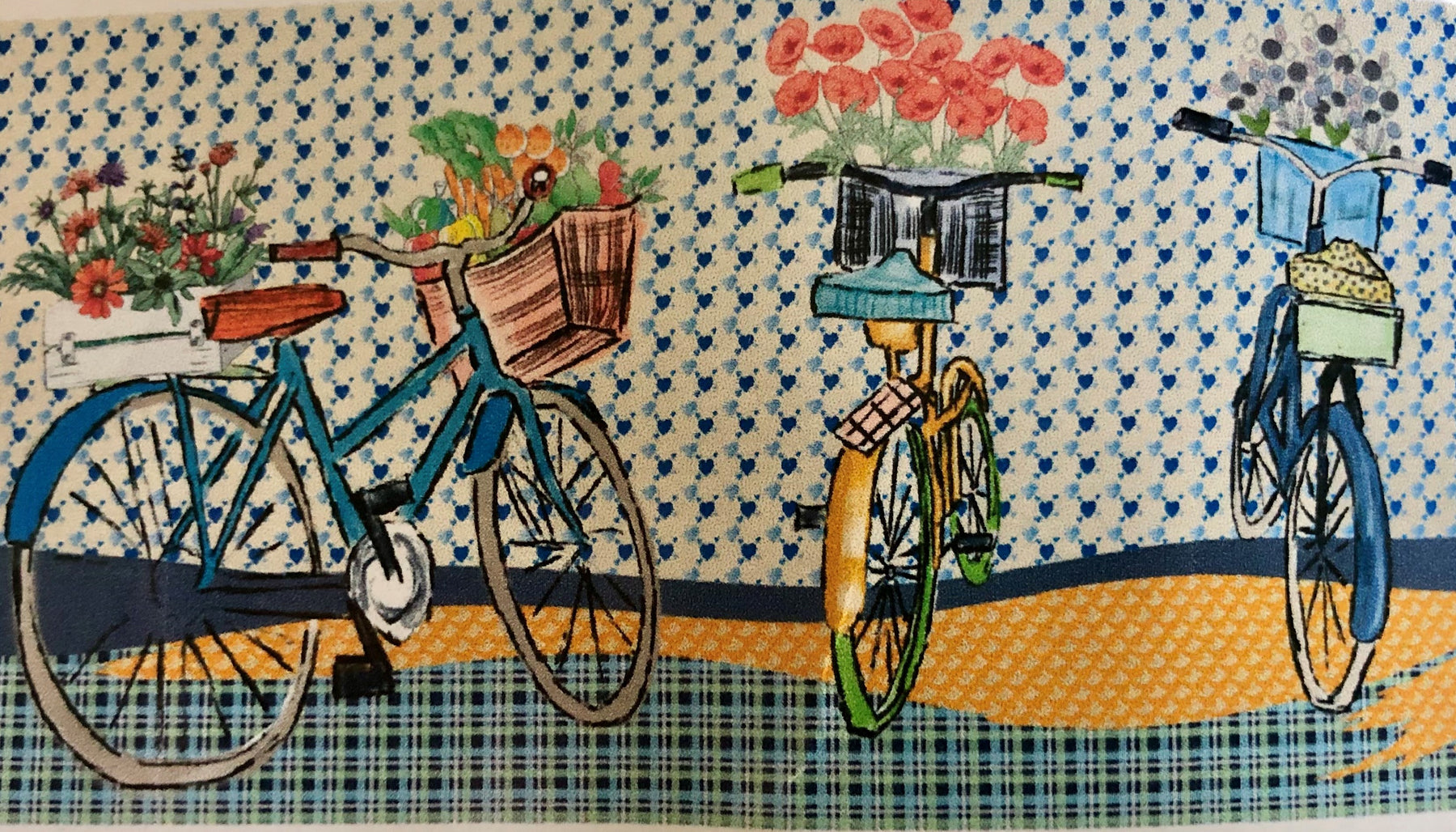 Meet the Maker
Looking for a stunning scarf in a patchwork of colours that will compliment every outfit? Look no further – Storiatipic, a French accessory brand cleverly combines fashion with art in twice yearly collections.
Jane, our accessories buyer, first met Marie Gozard, founder and designer, and her sister Francoise, in charge of brand promotion, at a Parisian trade show 5 years ago and has bought Storiatipic scarves for Roxtons ever since. She caught up with Marie last week and discovered more about the brand.
Jane: Why the name Storiatipic?
Marie: it combines 'a story' with 'atypical'. Our scarves have a theme throughout the collection and a story within each scarf. They are always a little different to the norm and usually a riot of colour. The Dolce scarf in the current Spring Summer collection illustrates this point – a street scene in the Mediterranean with vibrant garments drying between the brightly coloured buildings. 
Jane: What is the driving force behind the brand?
Marie: I have French and Italian roots resulting in a passion for life, culture, and travel. A bag and scarf are always ready for an adventure and this provides key sources of inspiration for my designs.
Jane: The scarves are created in India – what are your priorities regarding production?
Marie: India is an amazing country with extraordinary people and I spent some time living there. I keep a keen eye on our production methods to ensure the craftspeople are respected and recognised and their artisanal skills developed and appreciated.  We closely monitor obtaining colours for fabrics, the dying processes and the treatment of used water to ensure our scarves meet the highest possible sustainable and ethical standards.
Jane: Why the Panda? Its your logo and frequently found hiding within a design.
Marie: Quite simply, I love pandas and I admire their spirit, openness and warmth.  I feel they represent our brand well.
Jane: Where do you see Storiatipic in five years' time?
Marie: I hope to continue to surprise our customers with unconventional designs whilst growing the Storiatipic family and its friends. We are also expanding our clothing line and are investing time and energy into our designs We now have over 400 retailers in France and 350 more internationally, including our UK retailer Roxtons. I hope our customers will continue to smile when they read the story on our scarves!