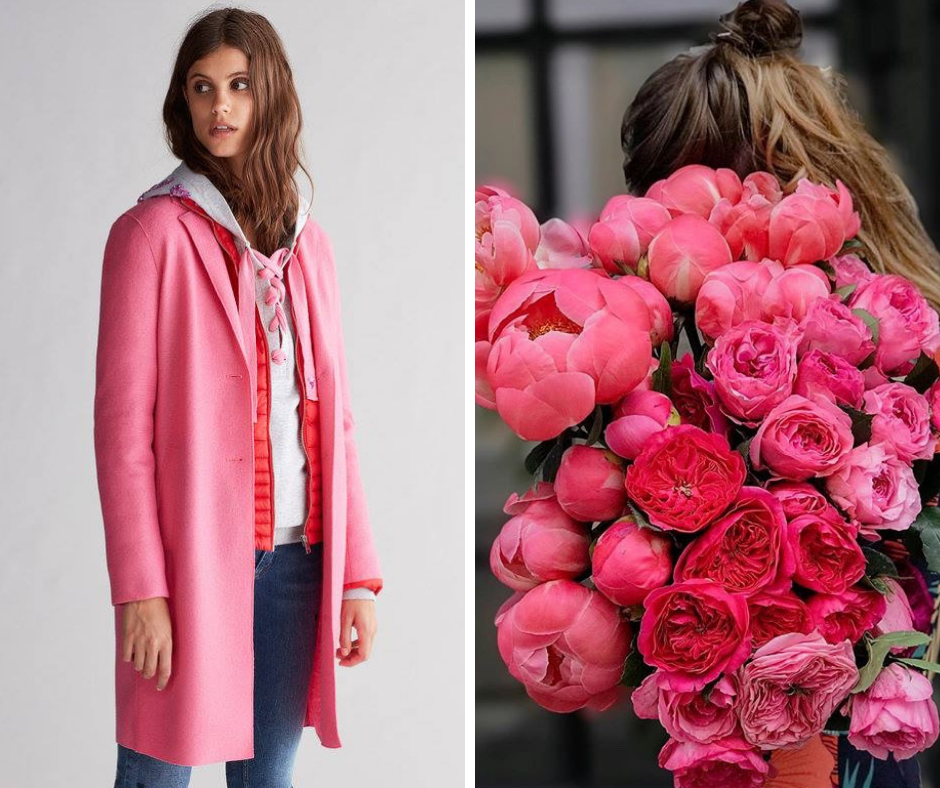 Fresh thinking for Spring! Fabulous new season collections arriving in store and online.
Banish the monochrome! This Spring it's all about injecting vibrant colour and print into your wardrobe. A new season deserves a style refresh and our favourite brands don't disappoint with their fresh colour palettes, nature-inspired prints and flattering silhouettes.
 Spring always brings the arrival of pastel tones to the High Street, but this year the Spring colours are even more vibrant. Coral, the Pantone Colour of the Year, plays a big part along with other crimson shades from the brightest red to palest pink. Oui's Spring Coat is stunning, the most beautiful shade of pink in lightweight wool, perfect for those in between months. 
 Lovers of blue won't be disappointed, from classic navy to royal and turquoise, our brands are loving the colours of sea and sky this season. This short boucle jacket by Marella comes in the most flattering powder blue, perfect to dress up a pair of skinnies or chinos.
A new brand loved by our customers is Maison Scotch. Great cuts, quality fabrics, but always a detail to take the simplest piece to another level. A striped Breton has become a summer staple and Maison Scotch's version includes a flattering ruffle sleeve, available in orange/navy or more traditional blue/white. 
 The Winter was all about animal print and it shows no sign of slowing down but for Summer you'll find it's more subdued, used as an accent rather than the main event. In this stunning shirt from Oui's new collection it's combined with ticking stripe detailing and a travel inspired print. 
 Lovers of pattern, this is your season! Nature inspired prints are everywhere on dresses, tunics, blouses and a stunning range of scarves. Danish brand Dea Kudibal have pattern, colour and flattering fit in their DNA and their silk tunics and shirts are becoming some of our customers favourite pieces each season. Their new Spring designs won't disappoint. Whether you like big and bold, retro inspired or pale and delicate, their new collection has pieces to suit all tastes. 
 We're all hoping 2019 will be a repeat of last year with endless blue skies and sun soaked days, but if not then we're injecting colour into every collection, even our outerwear. Ilse Jacobsen's new raincoats come in a range of perfect pastel shades with names including Camelia and Frosting, who could resist? 
Our new Spring Ladies collections are arriving in all our stores in Alresford, Cheltenham, Haslemere, Hungerford and Stockbridge and you can find a curated selection online at 
www.roxtons.co.uk