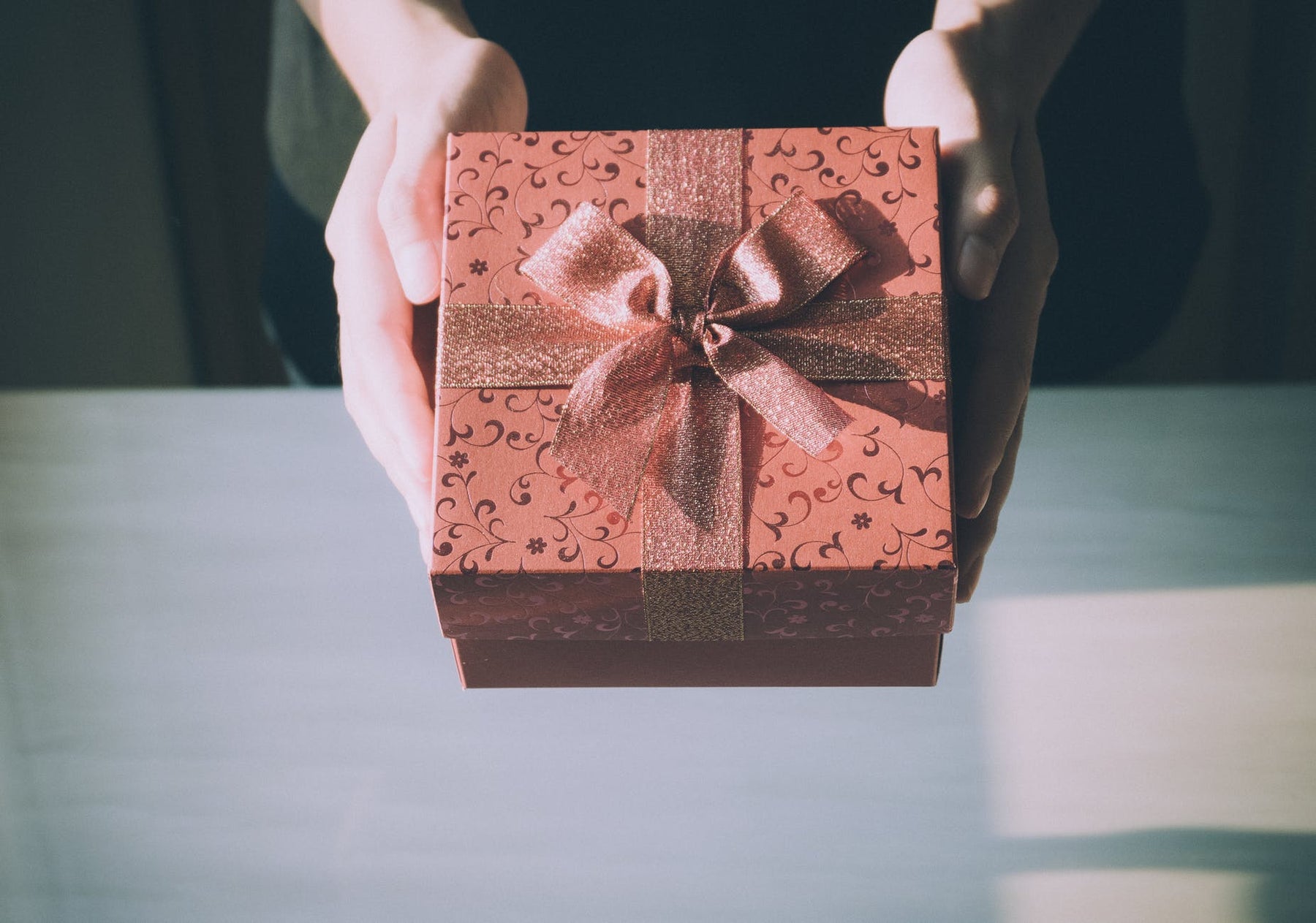 Feel Good Gift Guide
We all know it's better to give than to receive and this Christmas you can up those feel good feelings by choosing gifts with a conscious.
From products with ethical credentials to those giving plastic waste a new lease of life … here's our choice of feel-good gifts for everyone on your Christmas list.
Balade en Provence All in 1 Bar for Men
Help him ditch the plastic bottles and the palm oil by replacing his usual shower gel and shampoo with this natty bar especially formulated for men.  It is a 100% natural shampoo, facial and body cleanser plus shave bar all in one.  It is organic and enriched with coconut oil and shea butter.  Also infused with an invigorating citrus scent.  A perfect stocking filler!
Acorn Vase
We should all be planting more trees.  Innovative and beautifully designed, these Acorn Vases allow you to witness a simple acorn grow into a magnificent oak tree.  The simple design is in fact highly calculated to ensure optimum water supply touching the seed whilst reducing evaporation and rotting. 
The oakling, a young oak tree, can thrive for up to one year in the vase, receiving essential nutrients from the acorn. Once matured, the oakling can be replanted outside and the vase reused for a new acorn.
Perfect for urban dwellers, tree lovers, inquisitive children and design enthusiasts to bring the magic of nature into their home and hopefully oak trees for future generations. 
Cokon Lab
Silk is the latest buzzword in beauty and Cokon Lab one of the finest makers of this new breed of skincare. As well as soothing and moisturizing skin, the products, created from silk worm cocoons, are also sustainable. Abandoned cultivated land has been rejuvenated to create an organic mulberry garden, providing food for the silkworms.
Kind Bag
Made from 6 recycled plastic bottles these fun bags are not just perfect for grocery shopping but for pretty much anything! The large capacity of the bags holds 2-3 typical bags of shopping and wide straps help distribute the weight. They fold away into an in-built pouch and can be kept at the bottom of your bag for when you need to carry more things.
Pilo Fabric Shaver
We're not about fast fashion here at Roxtons, we think if you buy well you buy once. Looking after your clothes is essential if you want to avoid falling into the trap of throwing out every season to buy something new so a great fabric shaver is a wardrobe essential.
These are made by Steamery of Stockholm and are a cute and ingenious gadget that delicately removes piling from any knitwear, including your finest cashmere.