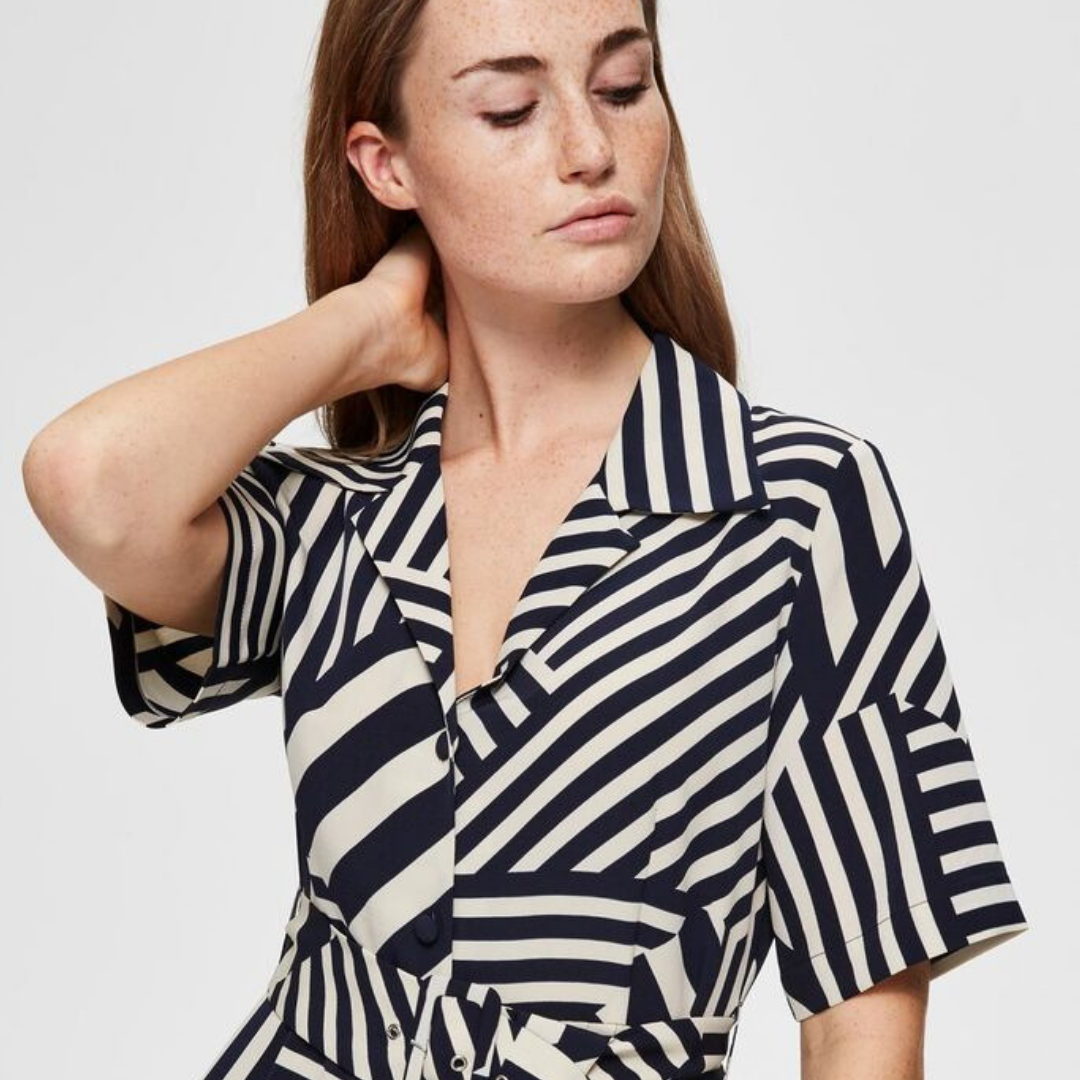 Eco-friendly fashion is finally fashionable and it's easier than ever to make greener choices
There's no doubt that as awareness increases of the environmental damage we are causing to the planet, people are more and more willing to make better lifestyle choices. Whether it's a big move like switching to an electric car or just deciding to ditch the plastic bottles, most of us are now trying our best to make steps to reduce our carbon footprint.
But what about eco-friendly and ethical fashion? Research shows that clothes have a high cost when it comes to the environment. Global textile production emits 1.2 billion tonnes of greenhouse gases annually. Another shocking statistic is that 53 million tons of fibres from clothing and textile manufacturing are burnt or sent to landfill each year.
Choosing more sustainable fashion doesn't have to be difficult. The first mantra to follow is 'buy less and buy better'. If you stick to this then you'll buy quality pieces that are bound to last.
Also take care when choosing which shops to visit and which brands to add to your wardrobe. There are many labels that are consciously looking for manufacturing techniques and materials that have better eco-credentials.
At Roxtons, we've always been committed to finding brands that make quality pieces destined to last and we are delighted that many of our favourite designers are committed to doing their bit to help the environment.
SELECTED FEMME A fairly new brand here at Roxtons but now one our customers love.
Kathy blouse made from recycled polyester 
RECYCLED POLYESTER Recycled polyester is made by melting down existing plastic (mostly from bottles) and re-spinning it into new, high-quality polyester. This way, plastic can be reused, natural materials are conserved, and waste is diverted from landfills and our oceans.
Fella Organic Cotton denim jacket 
ORGANIC COTTON This product is made of certified organic cotton. It means that no harmful chemicals such as pesticides or insecticides are used for growing the cotton. This provides a safe work environment for the farmers, and the soil stays fertile for longer.
SCOTCH & SODA Keeper Jeans 
We love Scotch & Soda jeans and these are a great choice if you're trying to shop ethically. The denim wash is achieved using sustainable e-flow technology, a new low water denim manufacturing technique.
BRAX BLUE PLANET 
Brax jeans offer the almost perfect fit and this new collection is no exception. What is different is their commitment to the environment, the Blue Planet jeans use environmentally friendly technologies - washing processes with ozone and the use of the latest laser technology, lower consumption of water, chemical additives and energy.
There is no doubt that things are changing and shopping more ethically is becoming more mainstream. We're just happy to play a small part.
www.roxtons.co.uk