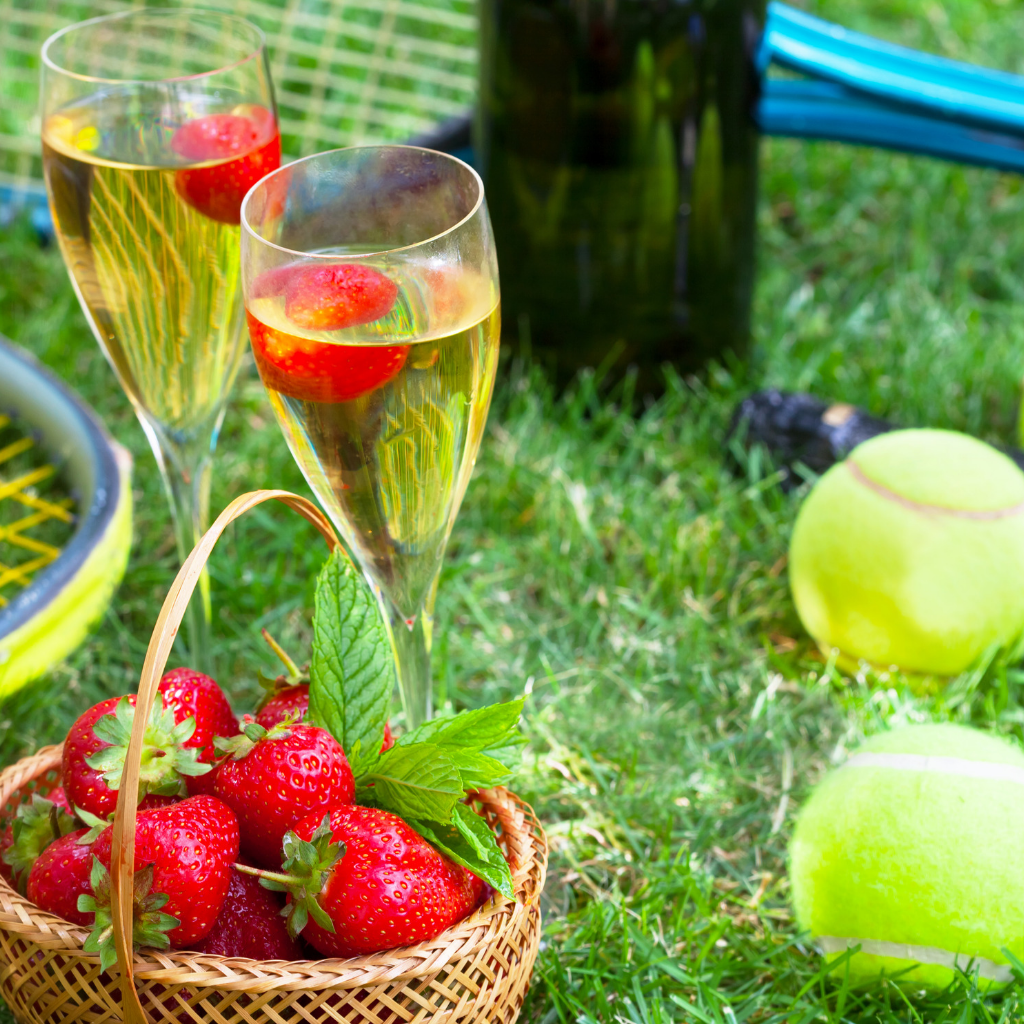 Our guide to dressing to impress for the Summer Season
The sun's out, the skies are blue – that must mean it's time for the Summer Season. From May onwards, England's green and pleasant land (and its surrounding waters) play host to the most important social events of the year. Whether you're heading to Royal Ascot, Henley, or Cowes Week, we've got the key pieces to make sure you look your best.
RHS Chelsea Flower Show
21st-25th May
Garden lovers and socialites descend on The Royal Hospital Chelsea – a one-week mecca for all green fingered garden lovers. Think light, floral and pretty and you'll look the part.
Gant Pinstriped Ruffle Dress
This shirt-inspired dress is perfect for the Chelsea Flower show, with its preppy pinstripes, in a crisp cotton broadcloth. With a long, open placket, flared three-quarter length sleeves and a ruffled skirt, it pairs perfectly with smart sandals on a sunny day, whilst also looking amazing under a club blazer for chillier evenings.
Marella Salima Print Dress
With a lightweight georgette fabric and 100% cotton lining, the Marella Salima print dress provides equal parts style and comfort for enjoying a long day at the flower show. The long cuffed sleeves and contrast of midnight blue fabric and striking blue and green prints ensure that this gorgeous shirt dress will stand out on any occasion.
Royal Ascot
18th-22nd June
Undoubtedly the event of the English Season, at Royal Ascot, the chicer the outfit the better. Whilst dress codes must be adhered to in each enclosure, this is the perfect place to show real fashion flair.
Vilagallo – Lucia Coat
https://www.roxtons.co.uk/products/vilgallo-lucia-gold-effect-coat
By choosing a coat in neutral colours, you allow your bolder choice of dress and headwear to flourish at this most prestigious of race days. The Vilagallo Lucia coat in gold effect is favourite of ours, featuring a fitted style that accentuates your figure, with gold detailing that stands out against the neutral tones of the fabric.
Wimbledon
1st July- 14th July
The sun always shines at Wimbledon (well, for some of it), so be prepared with the smartest headgear you can muster. A classic panama is the order of the day for the gentlemen and a fedora or wide-brimmed straw will help the ladies stay cool and stylish.
Henley Royal Regatta
3rd-7th July
Whether you've got a ticket to the enclosure or you're just going DIY with picnic and Pimms on the riverbank, think stripes and colour and you'll look just the ticket!
Picnic Cooler Seat
If you're making a day of it on the banks of the Thames, watching the rowing crews go by, you'll be in need of a stylish solution for keeping your food and drink nice and cool throughout the day. Our picnic cooler set not only folds down flat when not in use, but as well as storing up to 5.8 gallons, it also acts as a seat, with the strength to support up to 80kg, keeping you comfortable throughout the day.
Brax Victoria Shirt
For a casual, yet stylish picnic outfit worthy of the Duchess of Cambridge, Kate Middleton, why not pair the Brax Victoria cotton shirt with skinny jeans and a feminine blazer? Made from 100% cotton, this vibrant, striped blouse provides a comfortable, yet close fit.
Part Two Pallas Spot Dress
If stripes aren't for you, the Part Two Pallas spot dress provides some understated, summer chic combined with classic elegance, equally suited to the enclosure or to a picnic by the river.
Cowes Week
10-17th August
You might not set foot on a boat all week, but you've still got to look the part even when on dry land. Think all things nautical from Breton striped T's to docksiders.
Blue Mint Bond Swim Shorts
Available in blue linear stripes or marine, these Bond swim shorts from Blue Mint provide a mid-length tailored fit that is ideal for a day by the sea, or a relaxing evening occasion.
Sebago Schooner Docksides
Bond swim shorts pair perfectly with traditional boat shoes in rich Italian leather. Making sure you stay steady on your feet whether at sea or on dry land, these Sebago Schooner docksides feature advanced rubber non-marking anti slip soles.
Scotch and Soda Ruffle Sleeve Breton
For a casual, yet feminine look during Cowes Week, a pure cotton Bretton from Scotch and Soda is a key part of the outfit of choice. With ruffle detail twisting down the sleeves, this long-sleeved top provides a modern twist on the classic nautical style.
The Glorious Twelfth
12th August
Like it or loathe it, the Glorious 12th is upon us - the official start of Britain's 121-day-long grouse shooting season. Start the season in style with new outdoor wear or accessories.
Leather Byland Cartridge Bag
If you are a keen Grouse hunter, Croots Byland's leather cartridge bag provides the hinged speed load opening action you are looking for, combined with classic style and craftmanship. Ensuring your comfort, this Grouse shooting season essential features a 2" wide cotton webbing shoulder sling.
Schoffel Ptarmigan Tweed Coat
For the perfect outdoor look, a tweed coat is vital. Made from 100% pure lambswool for comfort, strength and durability, the Schoffel men's Ptarmigan tweed coat has the classic look that all Grouse hunters are searching for, combined with the modern technology that makes for a highly breathable, windproof and waterproof coat. Be prepared for any weather!
Choose your Summer Style
To look your best at every event you attend this Summer season, browse the entire Roxtons collection online, or visit one of our shops.