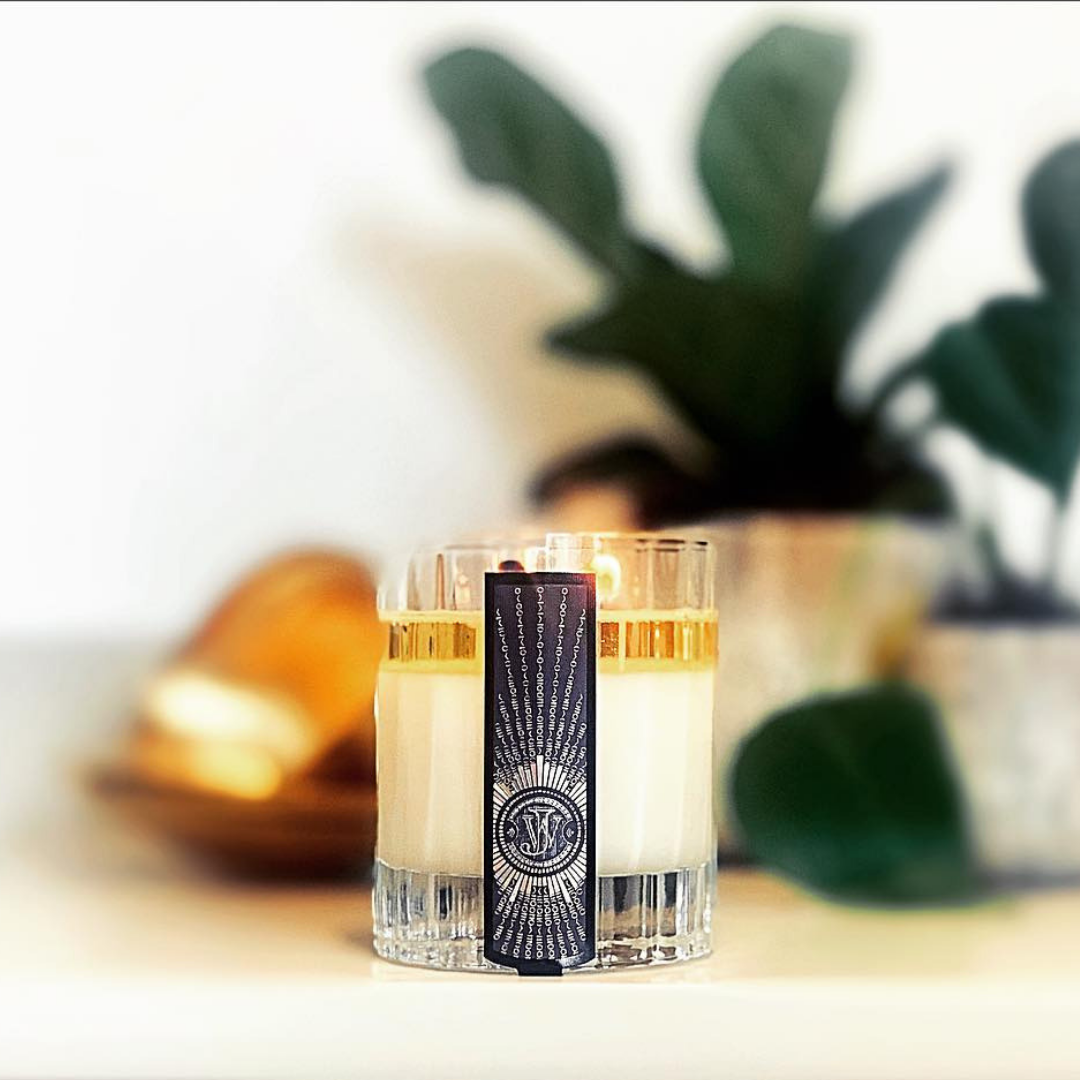 Candle Season - Our pick of the best home fragrance for Autumn andWinter
There's a chill in the air and the evenings are drawing in – signalling the arrival of 'candle season' and the time to change your home fragrance from light and floral to something a little cosier and more welcoming.  
Our Home Fragrance Picks
JONATHAN WARD
Our latest home fragrance range comes from London-based Jonathan Ward. This new British luxury brand is dedicated to producing handmade, 100% natural, high quality candles. Every part of the Jonathan Ward candle-making process is done by hand. The wax blend has been certified by the soil association as organic - composed of organic coconut oil, beeswax and vegetable wax from the purest sources. Each fragrance is built using meticulously sourced ethical producers and blended by a team of European perfumers in London and Athens. The labels and packaging are made on a British 1966 lithographic press using GF Smith papers. We use no glues or resins to adhere the wicks but rather, we have opted for an artisan technique of adherence called "dipping"
All in all, these are pretty special, and we're delighted to have them in all our shops just in time for 'candle season'
All Jonathan's scents are truly amazing, but if we had to choose a favourite, then Kartushya envelopes you in a rich, luxurious scent – spiced cognac, birch and pine – this is a fabulous home fragrance for cold, winter evenings.
For something a bit lighter we love Fig Ultimatum – fig with sandalwood, damson, date, patchouli, nectar, cassis and soft leather notes. Divine!
CHARLES FARRIS
Charles Farris was founded in Bishopsgate, London in 1845. For the past one hundred and sixty years, the company has manufactured Church Candles for many of the country's most famous cathedrals. Now they also use their candle making expertise to create home fragrance candles and diffusers from their factory in Mere, Wiltshire.
Pinetum is a wonderful scented candle for the winter season. The pine, fir, and birch leaves perfectly capture the essence of trees, wreaths and acorns. The scent of Pinetum is like walking through a quiet, snowy forest in the pale light of a winter's midday. There's just a touch of eucalyptus to give Pinetum a distinctive chilly note.
If you want something a little homier, and a little more comforting, Grand Cascade is a wonderful alternative. While Pinetum captures the experience of snowy walks through the woods, Grand Cascade is like a warm, crackling fire. It's the perfect candle for those chilly early evenings, warming your home with the fragrance of leather and woodsmoke.
ILLUMENS
Created by a talented husband and wife team, Russell and Caroline in Suffolk, Illumens is created with a love and passion for fragrance and design.
Garrigue is one of our favourite fragrances as it blends juniper berries with gorse bushes and dry smoky grass. French for 'heathland', it sets to recreate the dewy Autumn atmosphere whilst adding a bit of sweetness into your home.
Bonfire night, log burners and campfires are all significant scents of Autumn, so bring the outside in with our Heavenly Embers, Reading Room or Amberwood fragrances. Wonderfully woody aromas.
Discover our full range of home fragrance at www.roxtons.co.uk or in our shops.