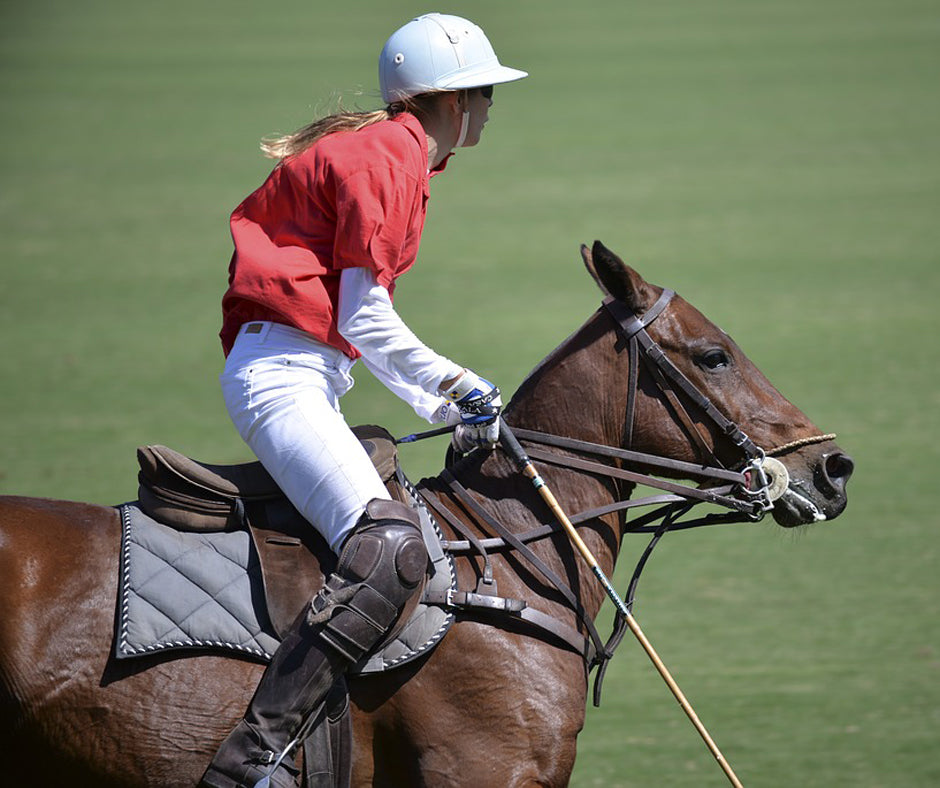 Anyone for Polo? Get Kitted Out Ahead of the New University Season
With the SAP Universities Winter National Championships taking place on the 7th February, now is the ideal time to get kitted out for the upcoming University Polo season. From gloves and helmets, mallets and balls, to stirrups and spurs, Roxtons have the kit and accessories to get you and your horse ready for match day.
No matter what your level of experience in the 'sport of kings', we stock all of the essential gear that you will need to get you through the polo season.
Players kit
Let us talk you through your players kit, from head to toe:
We stock polo helmets from quality brand Charles Owen, in a range of colours and styles to ensure safety and style in equal measure. The Palermo Polo helmets are a low-profile helmet that provides extra nape protection and a high energy absorbing peak, where as the Young Riders Polo Helmet is designed with the young player in mind, also with a low profile and approved by the Pony Club as the safest helmet available. Both these helmets conform to HPA safety standards.  Made from a fibreglass shell with six air vents and a three-point safety harness.
It goes without saying that comfortable and effective gripping gloves are essential for polo players. Roxtons stock gloves from respected brands Pro-Tec and Franklin, providing pairs or single right-hand gloves, depending on players' preference.
Roxtons stock polo whites from our own brand and from Pampeano. Our unisex polo jeans are manufactured in Argentina, featuring a slightly tapered leg for comfort. Pampeano's polo whites are also designed with comfort and game play in mind, featuring a strong and flat construction, along with small details such as over-edged ankle hems to avoid uncomfortable pressure points when tucking whites into socks and worn with polo boots.
Roxtons Spanish leather zip polo boots are ideal for beginners and up. The supple leather outer is available in tan or dark tan, with full leather lining and reinforced panels at the ankle for comfort and safety. The zip design is strong, preventing the inconvenience of loose boots during a polo match.
Polo accessories
Well balanced polo sticks are an essential for any polo player. Polo Splice manufacture high quality polo sticks, featuring Malaysian/Indonesian cane from Southeast Asia in various heights and Argentine Tipa wood mallet heads in various sizes and weights.
Our canvas polo stick bags hold approximately 14 mallets. A full-length zip and leather reinforced carrying handles ensure that the bag is durable.
Horse kit
It's essential to choose the best suited kit not only for yourself, but for your horse. The Roxtons collection of horse kit is high quality and durable, ensuring that you are ready for each polo game or tournament. We carefully source all kit from highly respected and reliable suppliers, from saddle blankets and bandages, to Pelham bits and stirrups.
For all your polo kit needs, find our stock in Roxtons Hungerford Store or browse www.roxtons.co.uk.