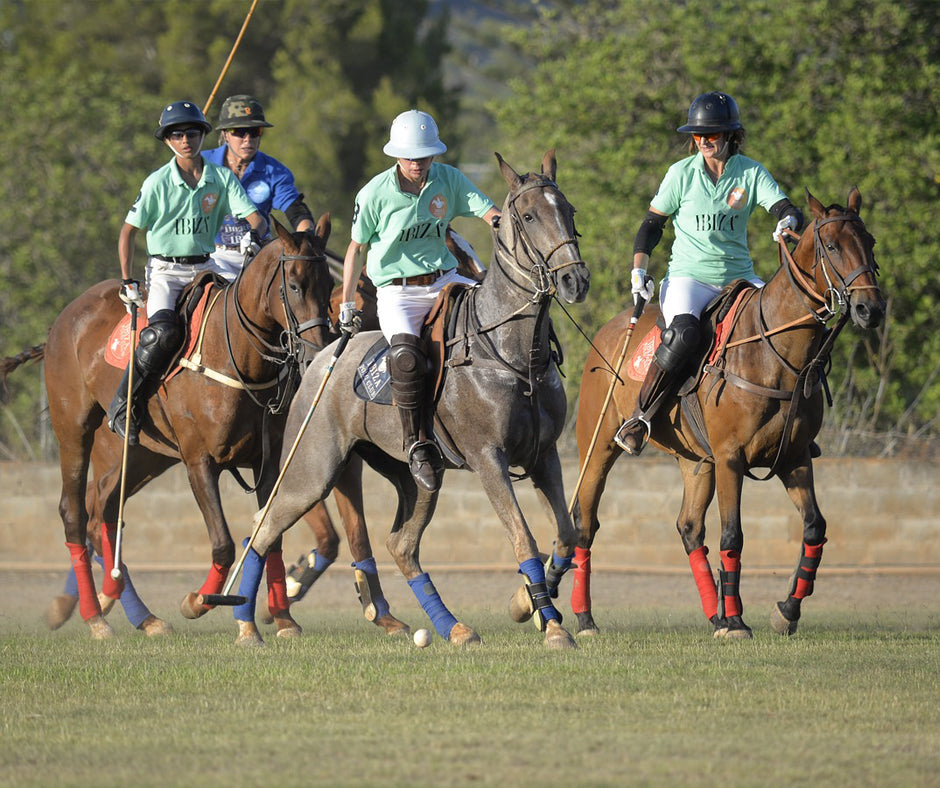 5 Essentials You Need in Your Polo Player's Kit
Polo, the Game of Kings ….and Princes William and Harry, was invented around 2600 year ago in deepest Persia. Since then hitting a ball with a stick while riding a horse at speed has been played the world over from the lawns of Windsor to the tea plantations of India. It's enjoyed by horse, rider and spectator, with every Polo match accompanied by a good dose of people watching and never ending supplies of the finest bubbly. If this sounds like the perfect pastime then read on for our guide to the essential polo kit to get you on your way to playing your first chukka.
In the past, the nearest most university students got to polo was the regular wearing of an Argie polo belt but now, the sport that freshers at University are itching to get involved in is Polo. Many of the country's most popular universities host bustling polo clubs with members of all abilities from novice to semi-pro.
If you are new to polo, perhaps you are looking forward to joining the polo club at your University, there are a number of pieces of kit that are very important, not only for your performance in the sport, but also your safety and comfort.
Helmet and faceguard
A polo helmet and faceguard are absolutely essential for safe polo play. Not only will you be playing at the mercy of a speeding horse, which has its own set of dangers, your helmet and faceguard are designed to protect your face and head from flying polo balls, stray mallets and any other hazards you may encounter from your fellow competitors. Be sure to choose a helmet that complies with safety standards.
We recommend choosing clip-on faceguards, as we believe they are safer to use because they come off the helmet on severe impact or if a polo stick gets caught in the grid, helping to prevent neck injuries.
Safety goggles can provide further protection for your eyes.
Polo boots
High quality riding boots are an absolute must for polo. Boots should be made from thick, quality leather with plenty of support and protection at the ankle, and a good sole. Zipped boots make it much easier to get them on and off.
A good pair of boots should also be combined with quality regulation polo spurs. Poorly fitting, low quality spurs can create all kinds of issues, including problems with balance.
Knee pads and gloves
Polo players' legs are very exposed whilst in the saddle, so as much protection as possible is important. Look for Knee pads designed especially for polo– leather fronted Velcro straps ensure that the pads are comfortable for the wearer and held secure for safety.
In challenging playing conditions, good polo gloves are vital for keeping a strong grip on your horse's reigns and your polo mallet and stick. Essentially, a quality polo glove could make a huge difference in key moments of a match. Some polo players choose to wear just one glove; however, we recommend a pair of durable and breathable gloves.
Polo mallets/sticks
You can't play polo without a polo mallet/stick and these must be the right specification to suit you. It's important to choose a stick that is long enough to suit the height of your polo pony. You should also choose a mallet that is weighted to suit your style of play.
Polo Whites
It's always advisable to wear specialist polo jeans to not only look the part, but ensure you are comfortable when you ride. Polo jeans are designed with the game in the mind, with a slightly tapered leg.
At Roxtons, we supply everything you need to get involved in the wonderful game of polo. If you are heading off to university soon, be sure to browse our online store, or visit one of our shops across the south of England.
Find us in Hungerdord, Stockbridge, Alresford, Haslemere or Cheltenham.
Blog images courtesy of Polo Splice