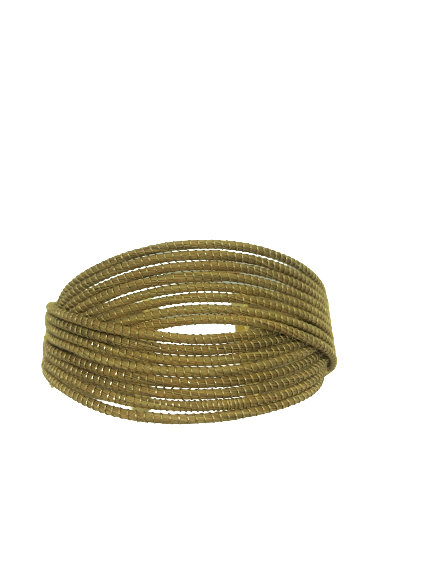 Acai Bijoux - Bracelet - Itororo
This gentle, natural golden grass bangle will add style to any look throughout the year, being a white shirt and jeans in summer or a little black dress in the winter.
Made from the Brazilian plant Capim Dourado, the tall, thin, straw-like stems support a small white flower. These stems are natural shiny, hence the name Capim Dourado, meaning Golden Grass. The grass grows only in the natural reserve of Jalapao with a yearly harvest in the autumn under strict regional legislation. Skilled artisans in local villages weave the grasses into these beautiful pieces of jewellery. 
Brass ends covered in nickel, cadmium and lead free gold. 
One size. 
Ethically created. 
Each piece may vary slightly. 
To maintain: avoid contact with chemicals and keep as dry as possible. 
BR55