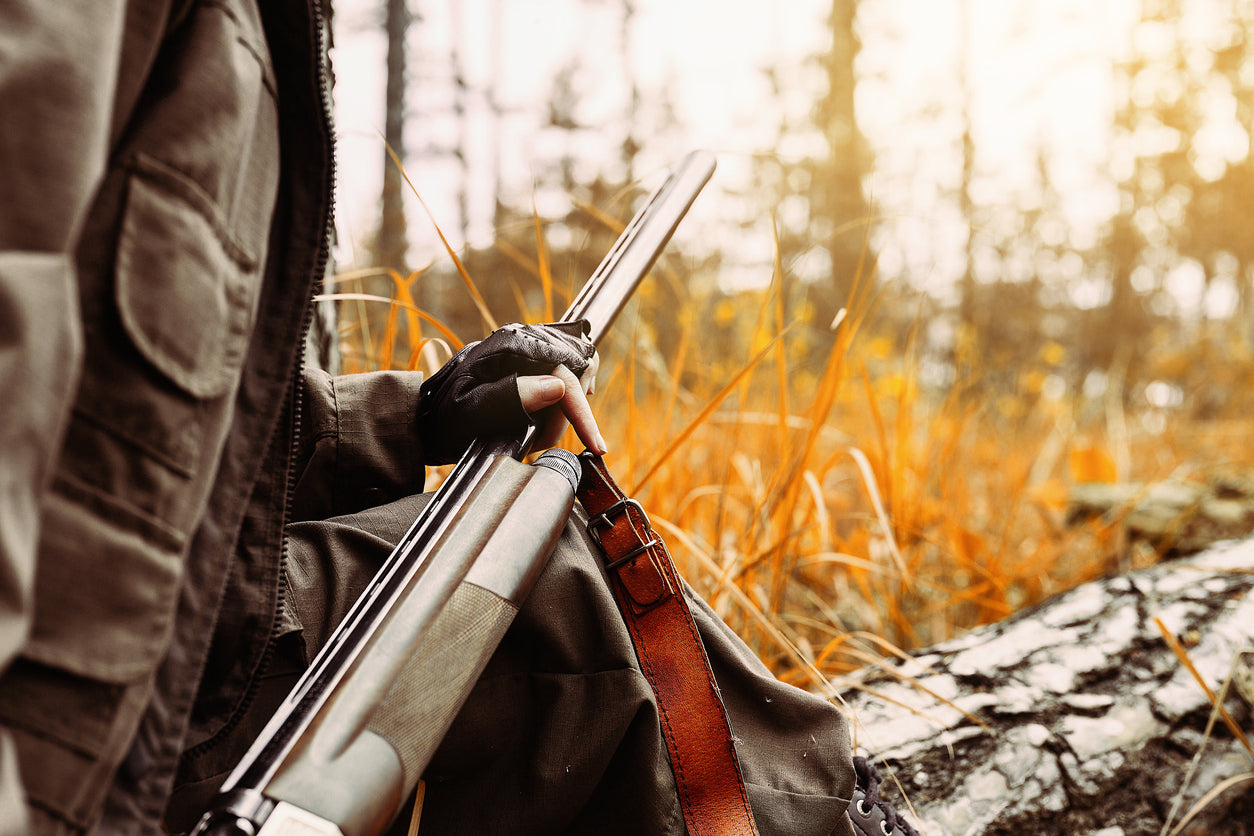 Gear Up for the Shooting Season With Our Pick of Shooting Presents
2021 is flying by and in no time at all the shooting season will begin. First up on 12th August will be red grouse and common snipe. The extreme weather in the spring followed by an exceptionally cold April and a very wet May was not conducive for hen birds looking for nutrition to see them through the laying and hatching period. This year is predicted to be a reasonable season though not outstanding, with better predictions on lower land. So, what shooting presents can help to make it a better season for shooting enthusiasts?
Shooting Clothing
Shooting clothing can present a challenge. It may well be very warm but could also be damp.
The Schoffel Burnham Tattersall shirt will keep you camouflaged, and Roxtons Lambswool Crewneck offers a lightweight layer.
The Schoffel Ketton is, in essence, a pack-mac, but as always with this brand, everything has been thought of. Made of high-performance Venturi, it is 100% waterproof, windproof and breathable, with two bellow pockets to allow for storage of cartridges.
Shooting Gifts for Newcomers
The partridge season follows, starting on 1st September until 1st February. Driven across stubble fields in the early autumn months, partridge shooting is a great introduction for newcomers to the sport. It can be relatively cheap, readily available and offers fantastic sport, particularly as these birds have the ability to be unpredictable in behaviour.
Anyone new to the sport is always immensely grateful for any items of kit, as is the 'person who has everything' but whose gear may have seen better days.  A personalised cartridge bag or gun slip is a special gift to last a lifetime and beyond.
Wear a Schoffel Ptarmigan Waistcoat in smart Buckingham Tweed, featuring a moisture and stain repellent finish to look the part. Scoop pockets and drainage holes ensure maximum cartridge holding capacity. If it is cooler and damper, opt for a Schoffel Ultralight Coat II, sport cut for optimum movement in the field.
Shooting Traditions and Skills
1st October sees the pheasant shooting season start. Pheasant shooting began in the 16th Century, originally targeting birds on the ground before the sport became airborne in the 17th century. The day offers sport immersed in tradition, set in varied countryside from the rolling downlands to the deeper valleys of the west or the bracken clad hills of the Highlands.
Shooting skill is not an issue – most organised shoots will offer sport for a range of abilities whilst recognised shooting schools across the country offer fantastic tuition in advance.
Shooting Gifts for Him and Her
With the autumn in full swing and winter weather approaching, it is the time to grab your most technical clothing.
Schoffel's Ptarmigan Extreme II has a contemporary cut but still offers a complete range of movement so there is no need for style to compromise hitting those high birds! Layer with an Oakham fleece if it's really chilly.
For the girls, the Ptarmigan Tweed Coat has all the necessary performance credentials whilst the cut and the fit is super-chic. Pair with contrasting shooting socks and Le Chameau Chasseur Wellies and those toes will stay warm and comfortable too.
Great country gifts for men and women keen on the sport are plentiful and spoiling. Be it a leather covered cup set or hip flask or a license wallet to keep the essential documents safe, a practical present always goes down well. A thoroughly practical option would be a box or basket of all the gun cleaning essentials. Add Bisley Gun Oil and Bore Cleaner, cleaning brushes and a roll of cleaning patches. To record memories of the day, a beautiful leather Game Book is something to be treasured forever.
For a great range of shooting presents please browse our clothing range or click here to view our range of shooting accessories.